Could you live your life without creating any waste? This seems like a daunting task for most Americans considering we each create about 4.4 pounds of waste daily, as reported by the US Environmental Protection Agency (EPA). However, the zero-waste movement has spread across America and made its appearance in Gainesville on February 1st at the Zero Waste and Circular Economy Forum event.
The EPA defines zero waste as "the conservation of all resources by means of responsible production, consumption, reuse, and recovery of products, packaging, and materials without burning and with no discharges to land, water, or air that threaten the environment or human health."
The zero-waste cycle encompasses the following eight facets: Refuse, Reduce, Share, Reuse, Repurpose, Repair, Recycling, and Rot.
Refusing is as simple as it sounds, just say no! Refuse that plastic straw and silverware next time you hit the drive-thru!
Reducing your waste by borrowing, not buying. Although those tiny lotion bottles are catching your eye in the checkout line, think about where those plastic bottles will end up in a few months.
Sharing is caring! Extend the life cycle of your clothes by opting to donate them instead of throwing them away.

Reusing is easy! Instead of throwing away single-use plastic bags, use them for your next grocery store trip.
Repurposing is giving the gift of life. Turn old pasta and candle jars with a fresh coat of paint into a new pencil holder for your desk.
Repairing can basically revitalize your wardrobe. Cover up that hole in your jeans with a cute patch.
Recycling is the one everyone knows!
and
Rotting is the new trash can. Once you get that stinky & messy food waste out of your trash & making valuable nutrients for plants instead, you will understand what we mean!
Just as #352Creates emphasizes, creativity is the only way to make this concept reality and Gainesville delivered! Each organization at the event represented one of these facets to show the community how easy it is to go zero waste, even at a local level.
We at #352Creates exhibited repair by repairing second-hand pants with discarded fabric that was going to be tossed.
All in all, the goal of the event was to instill the community with hope. Zero waste can seem like a daunting task but taking baby steps will make a bigger difference than you know. A bunch of people imperfectly practicing zero waste is far more important than just a few doing it perfectly. Get creative with the way you think about waste!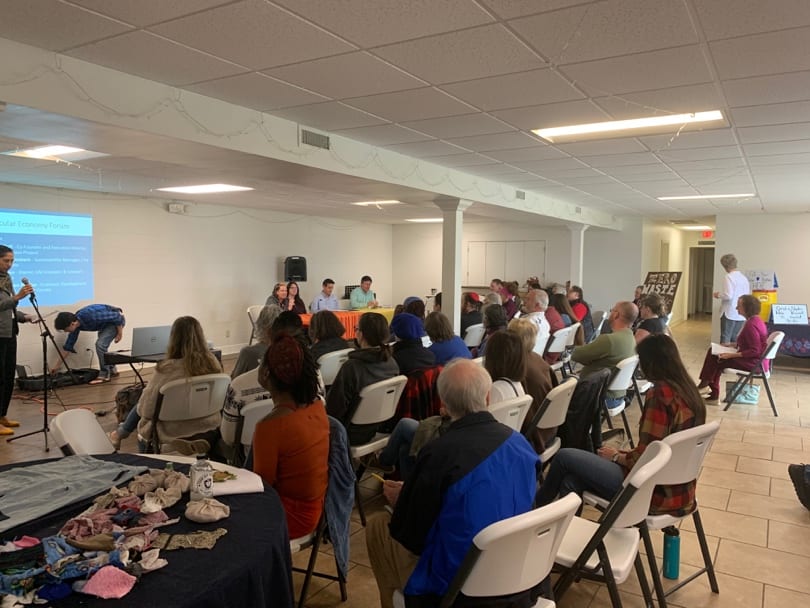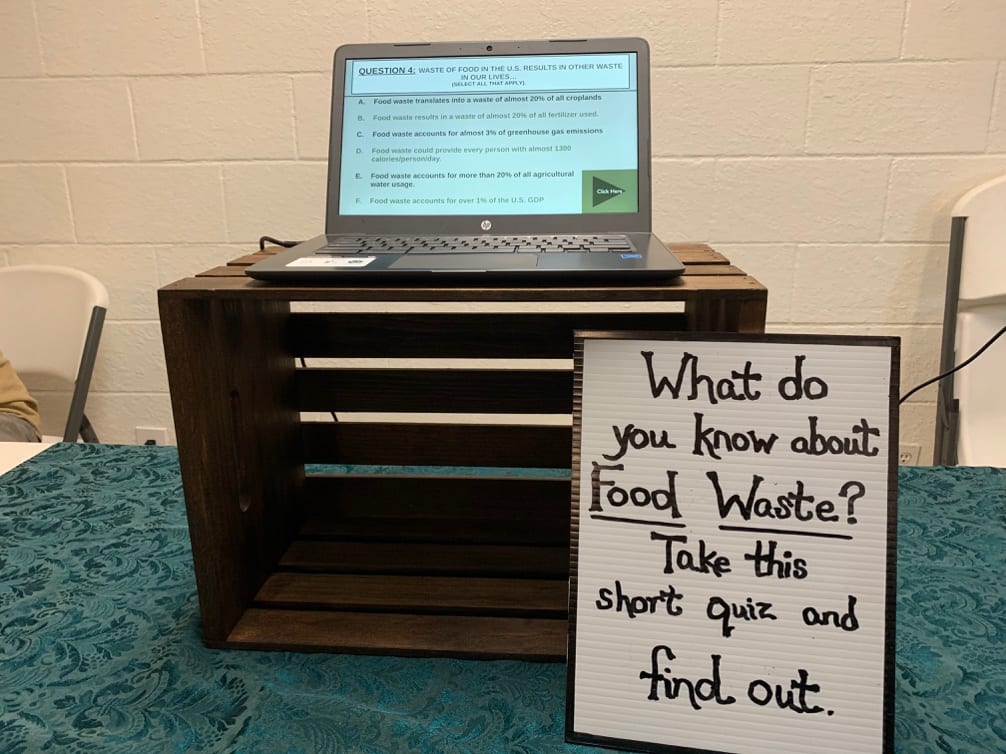 Blog post by Paulina Segarra Pedraza.
Do you value creativity in your organization or as an individual? Create in Place is the second Friday of every month and 352Creates promotes the idea that creativity can happen anytime, anywhere! And it's good for our health as individuals and as a community!