Volunteer and internship opportunities
are available with 352Creates!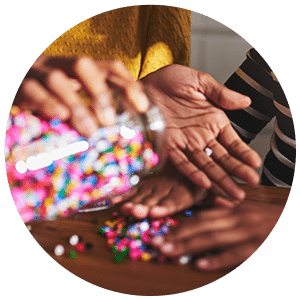 Internship Opportunities
Social Media Intern
5 hours a week beginning January 14, 2019 through April 30, 2019
352Creates is looking for a social media intern for the Spring 2019 semester. This intern will be involved in all stages of social media planning and implementation and will be responsible for consistently updating and managing social media. Intern will handle content creation and write blurbs, posts and potentially blog posts about 352Creates and work closely with the graphic design intern team for graphics. We're looking for someone to track the growth and impact of social media and build relationships with new and existing audiences. Looking for a strong communicator who is a self starter and detail oriented with strong writing skills. To apply, please submit a letter of interest to keslch@shands.ufl.edu.
Volunteer Opportunities
Spring 2019 – UF Campus Reps 
352Creates is looking for Campus Reps to get the word out about 352Creates on UF's campus. Those interested should be available to hand out fliers & promote on social media. Please reach out to Charlotte, if interested: keslch@shands.ufl.edu