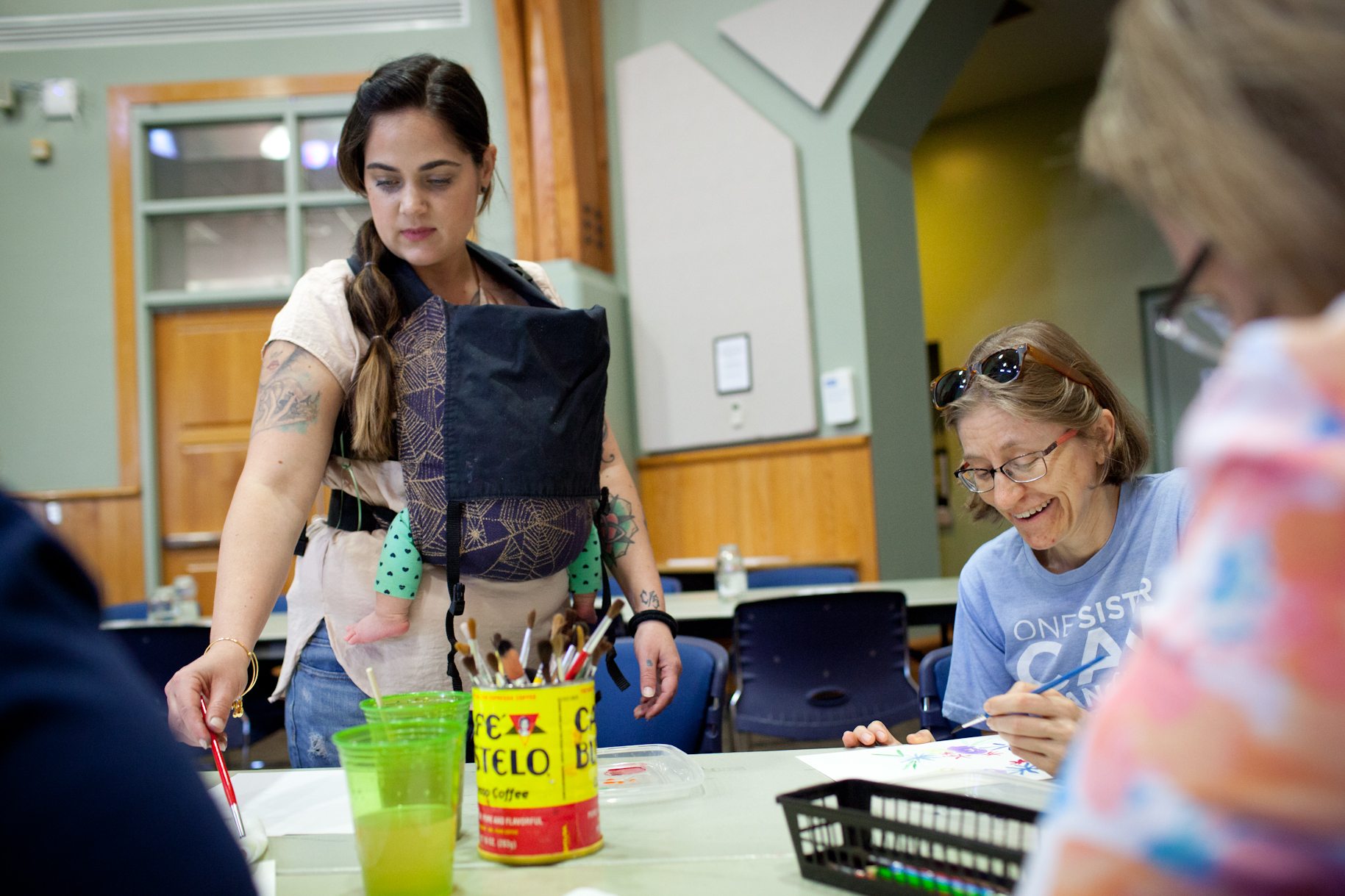 352Creates teamed up with Wayfaring Painter to Create in Place on the second Friday of May at the downtown branch of Alachua County Library District!
The event was free and open to the public. Participants learned basic watercolor techniques to create a floral wreath design and had the opportunity to drop-in and receive casual instruction between 12pm-2pm.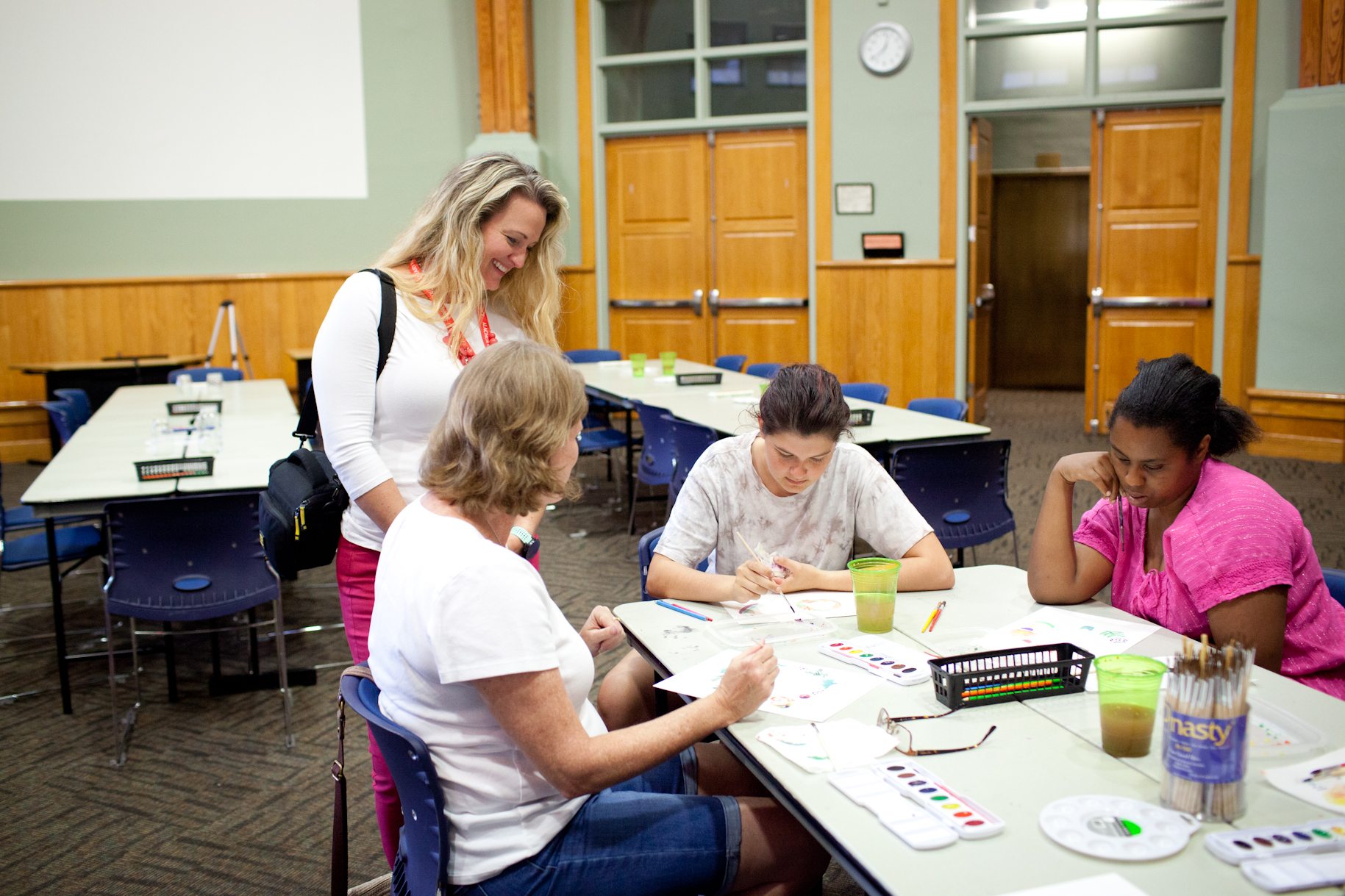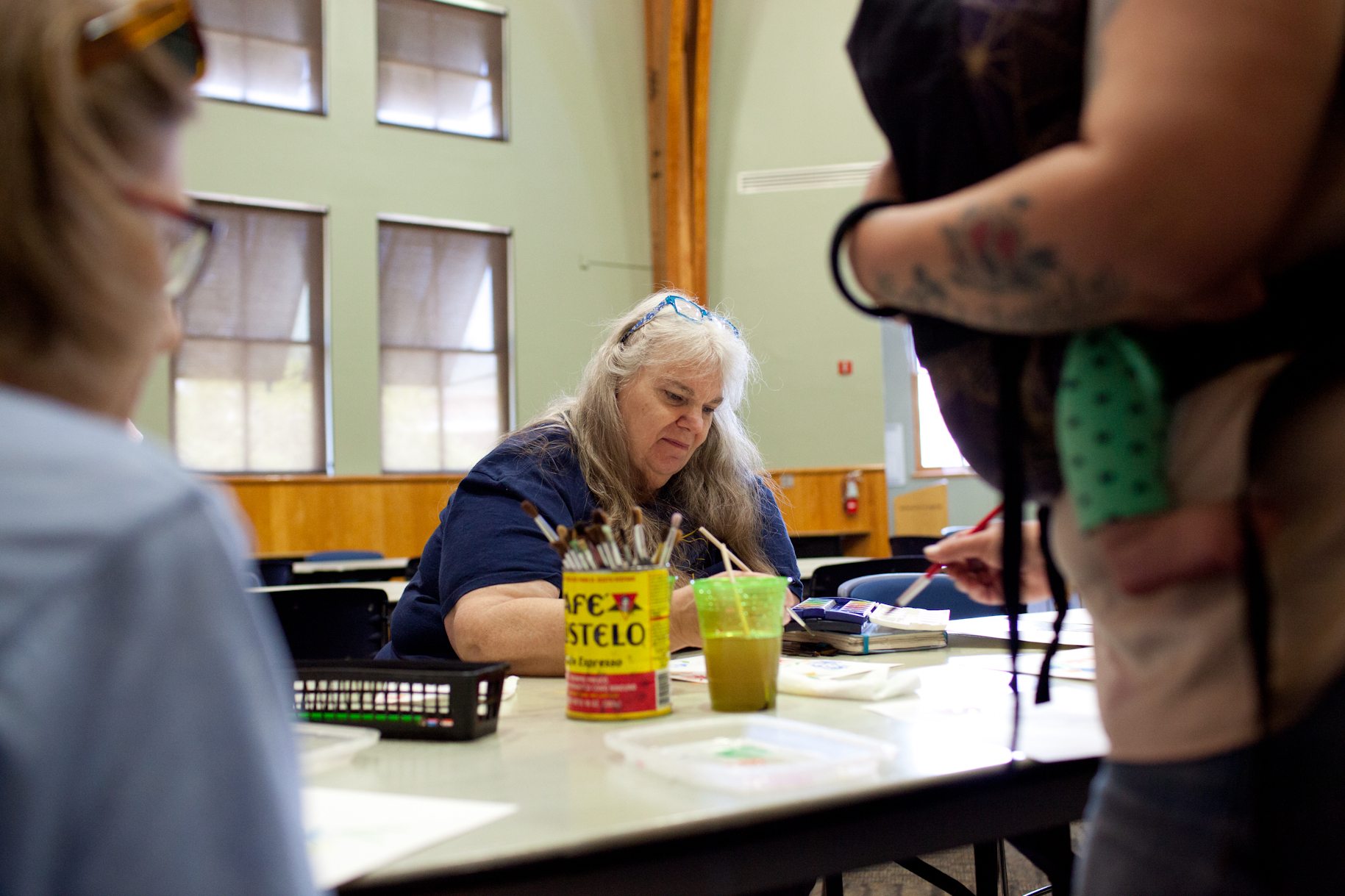 Wayfaring Painter provides art classes and workshops in Alachua County and "No formulas, erasers or experience required"! Kristyn Bat Lopez, Director and Teaching Artist at Wayfaring Painter, says that "Through offering a wide variety of high-quality, accessible, visual art classes and workshops we hope to strengthen and promote  independent thought and action, and demonstrate the value of art in community education".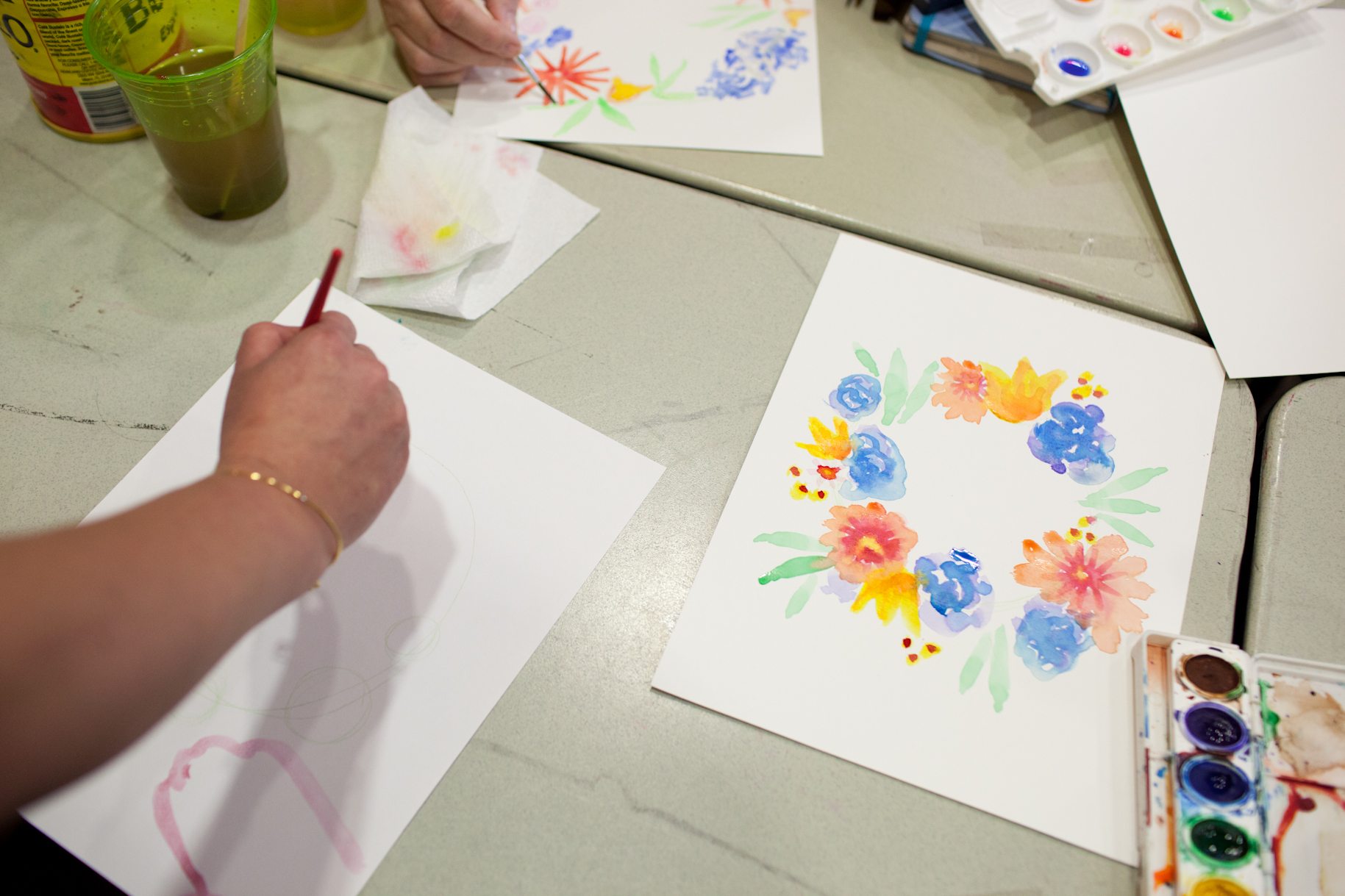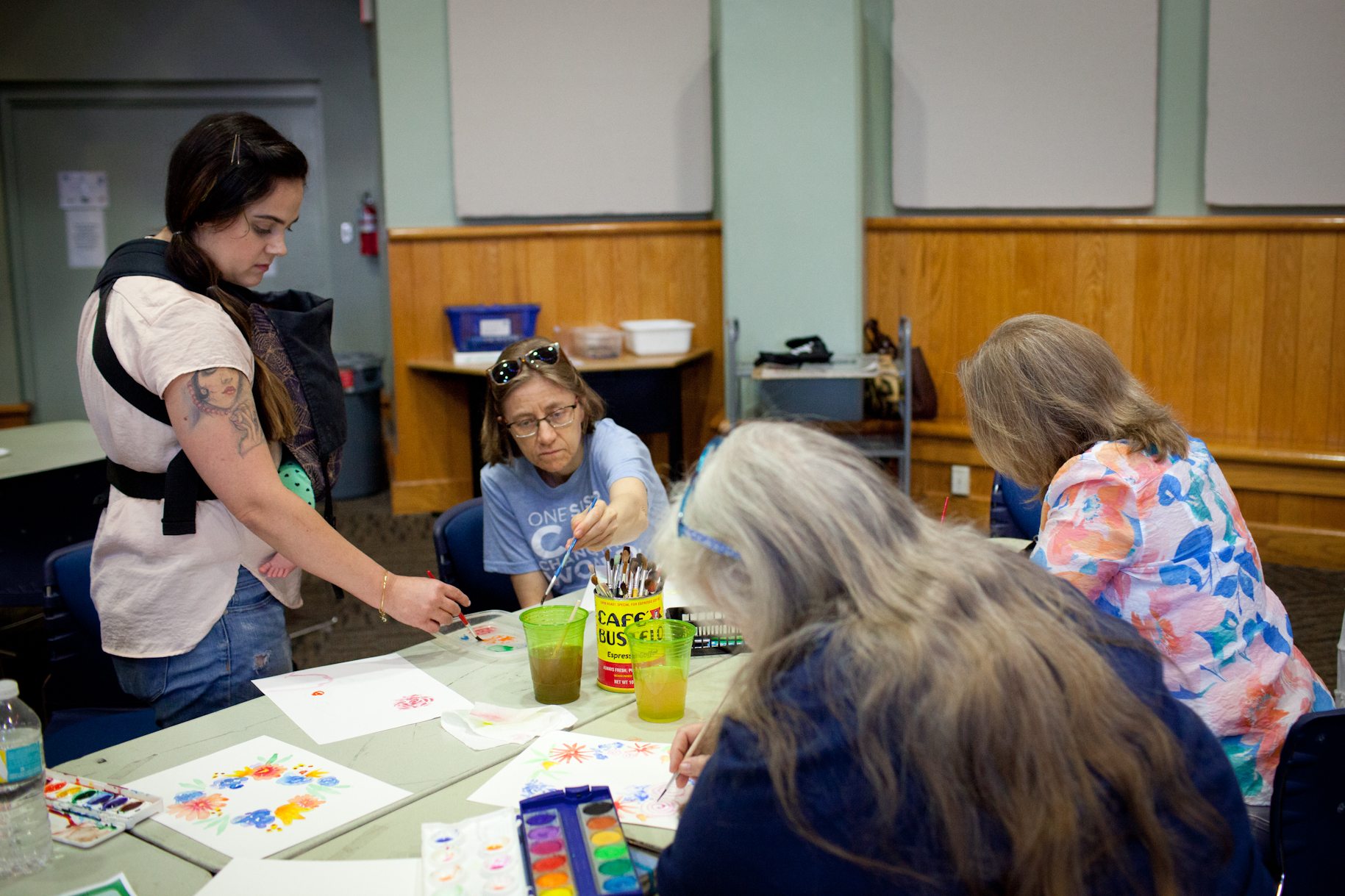 All images © 2018 Charlotte Kesl
For more information about Wayfaring Painter and upcoming events, please check out their Facebook page. 
Do you value creativity in your organization or as an individual? Create in Place is the second Friday of every month and 352Creates is promoting the idea that creativity can happen anytime, anywhere (and it's good for our health as individuals and as a community)! All you have to do is add #352Creates to your social media posts: make a painting; write a poem; cook a meal; tap your toes; play a song & follow along.