As I continue my journey to discovering the hidden insight that is creativity, I next ventured into the local Gainesville community. I made a pit-stop at the most relevant place I could think of, the Haile Village Farmers Market. This is an independent farmers market that is owned and operated by local farmers. When you shop at the Haile Village Farmers Market, it is guaranteed that the produce you consume is grown locally by the people selling it to you.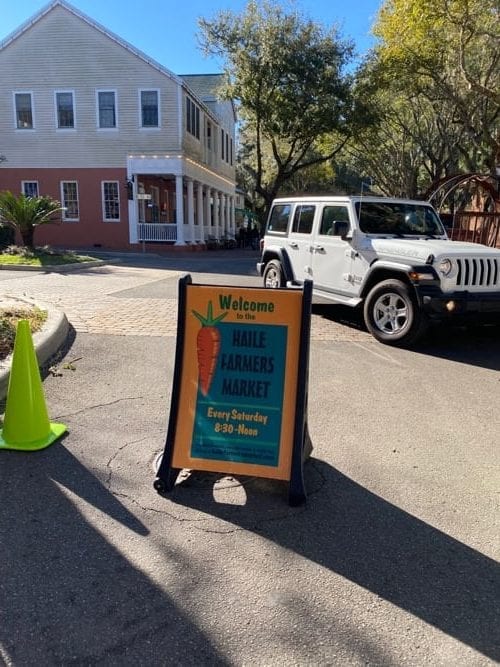 As I strolled the small streets of the Haile Village Center, I proceeded to ask the food stand producers themselves, what creativity means to them.
This is Silvestre of Silvestre designs, located in Gainesville, FL. He described creativity to be a "living way to find the raw materials of making something new, [in order] to learn." Silvestre told me that it is enjoyable for him to see people happy by "showing themselves." Silvestre's jewelry does just that; it makes people happy. His passion resides in the creation of jewelry. To see more of his beautiful work, visit his website at sjewelrydesigns.com.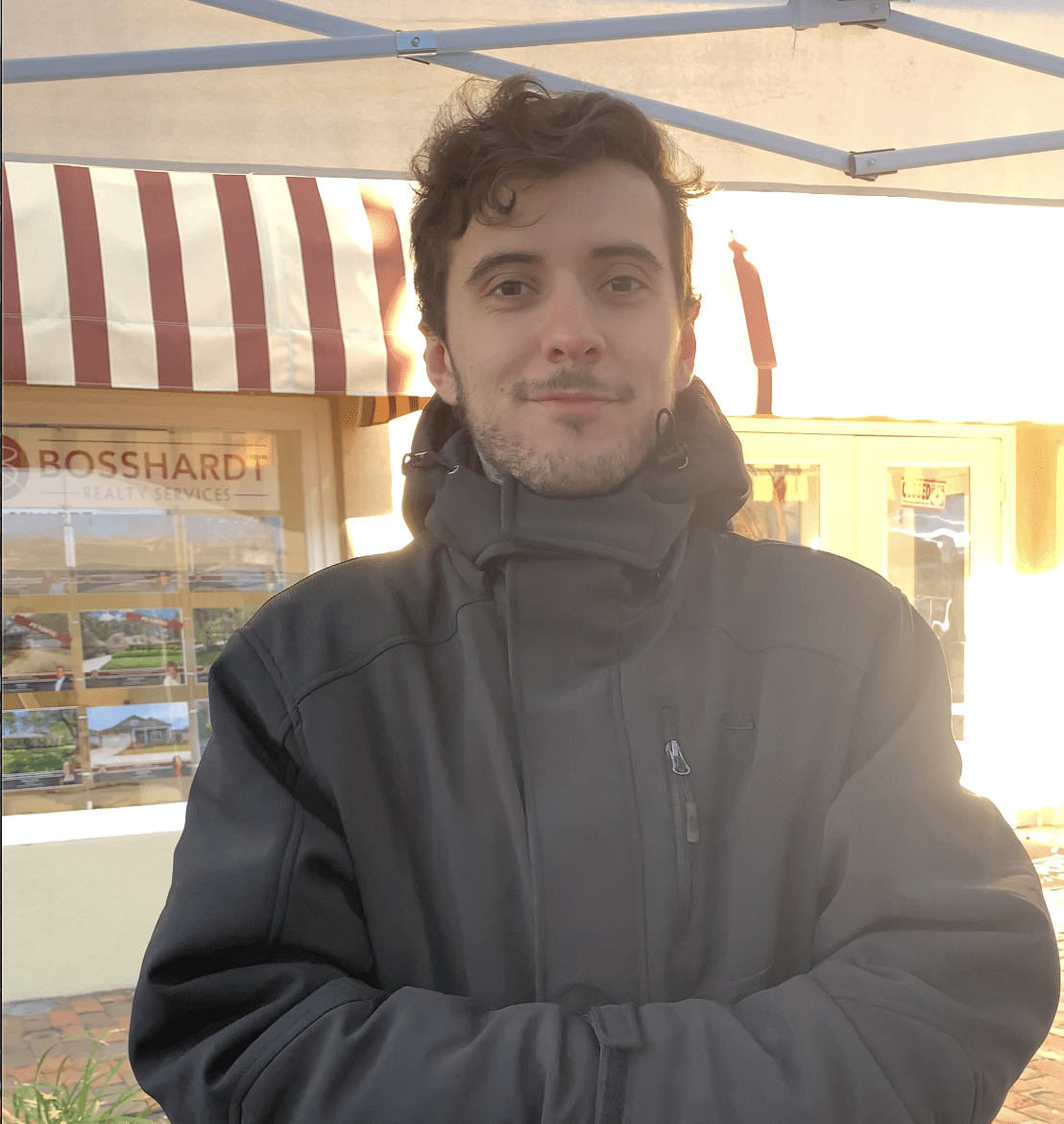 This is Alex. He works for Innovative Ingredients of Florida, which provides local restaurants and the community with fresh, high-quality microgreens and mushrooms. Alex said that creativity to him means expression. He adds that that involves creating and building things. To learn more about what Innovative Ingredients does, locate them on Instagram @innovativeingredientsfl.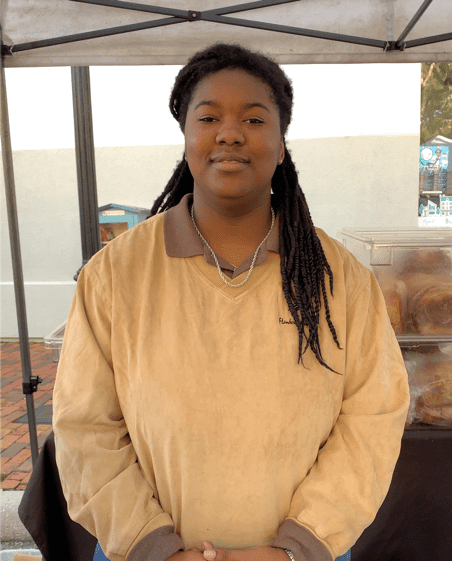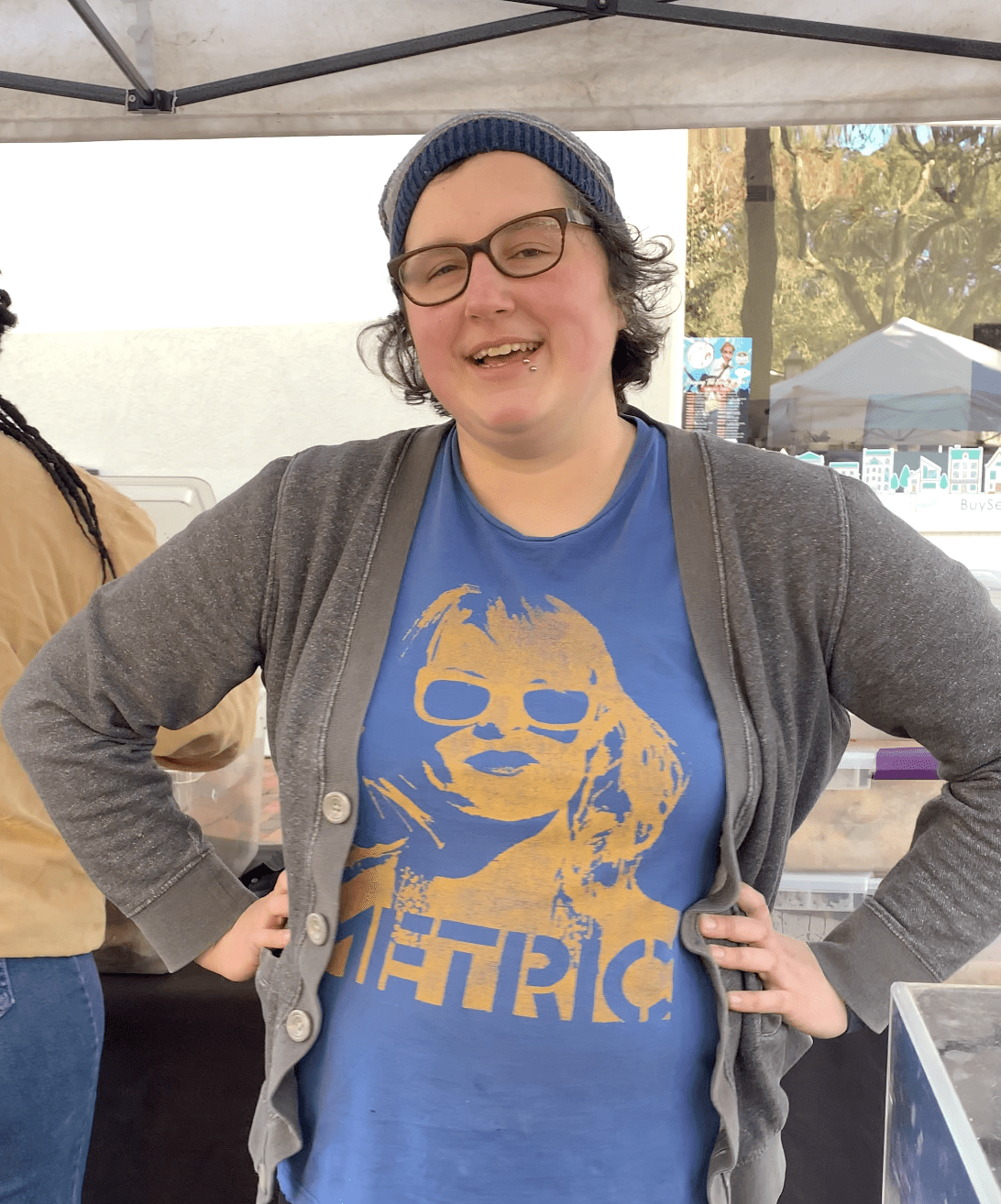 This is Rocky and Julia. Both ladies work for Vine, a local bakery that provides freshly baked organic sourdough bread, pastries, and handmade pasta. Sourdough pizzas and sandwiches are also available for purchase. Rocky stated, "creativity is your own personal form of expression." Julia said, "creativity means doing something that you enjoy, but doesn't get shown to anyone else." These wonderful women were welcoming and informing of all my sourdough questions. It was quite clear that they utilize creativity in their love for making food. For more information about Vine, you can visit their website at vinegainesville.com, or find them on social media @vinegainesville.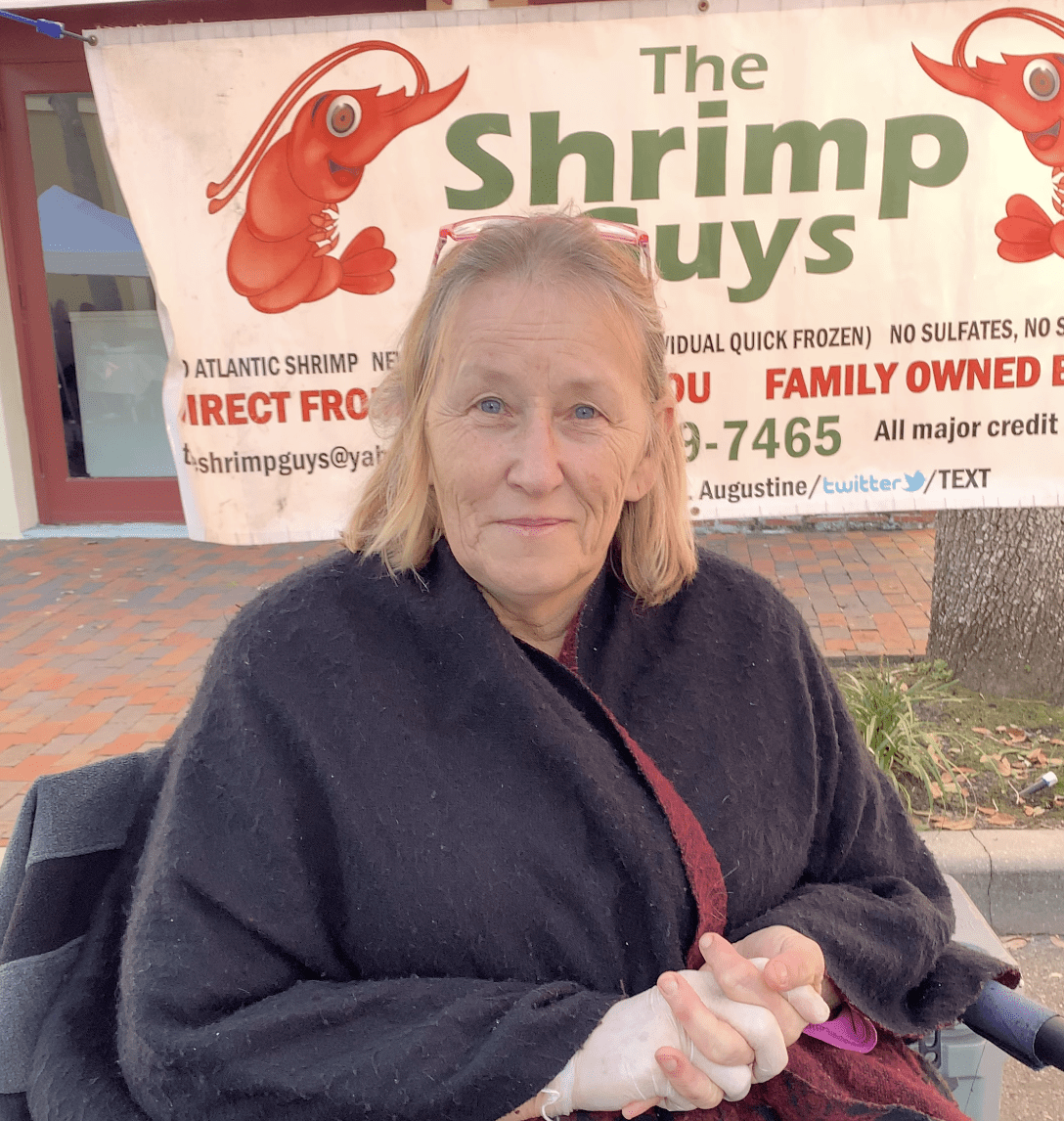 This is Lynn Allen. She is the proud owner of "The Shrimp Guys," a family-owned seafood selling business. They sell Mayport shrimp and Atlantic white shrimp at various locations in north-central Florida. Lynn said, "creativity means making stuff up." She goes on to say that she has a degree in it, at Michigan State University. That made me laugh. This moment made me realize why I'd come here in the first place, to seek and understand what creative activity makes people tick? And I'd been happily surprised with my results so far. For more information about The Shrimp Guys, find them on Facebook at Shrimp St. Augustine.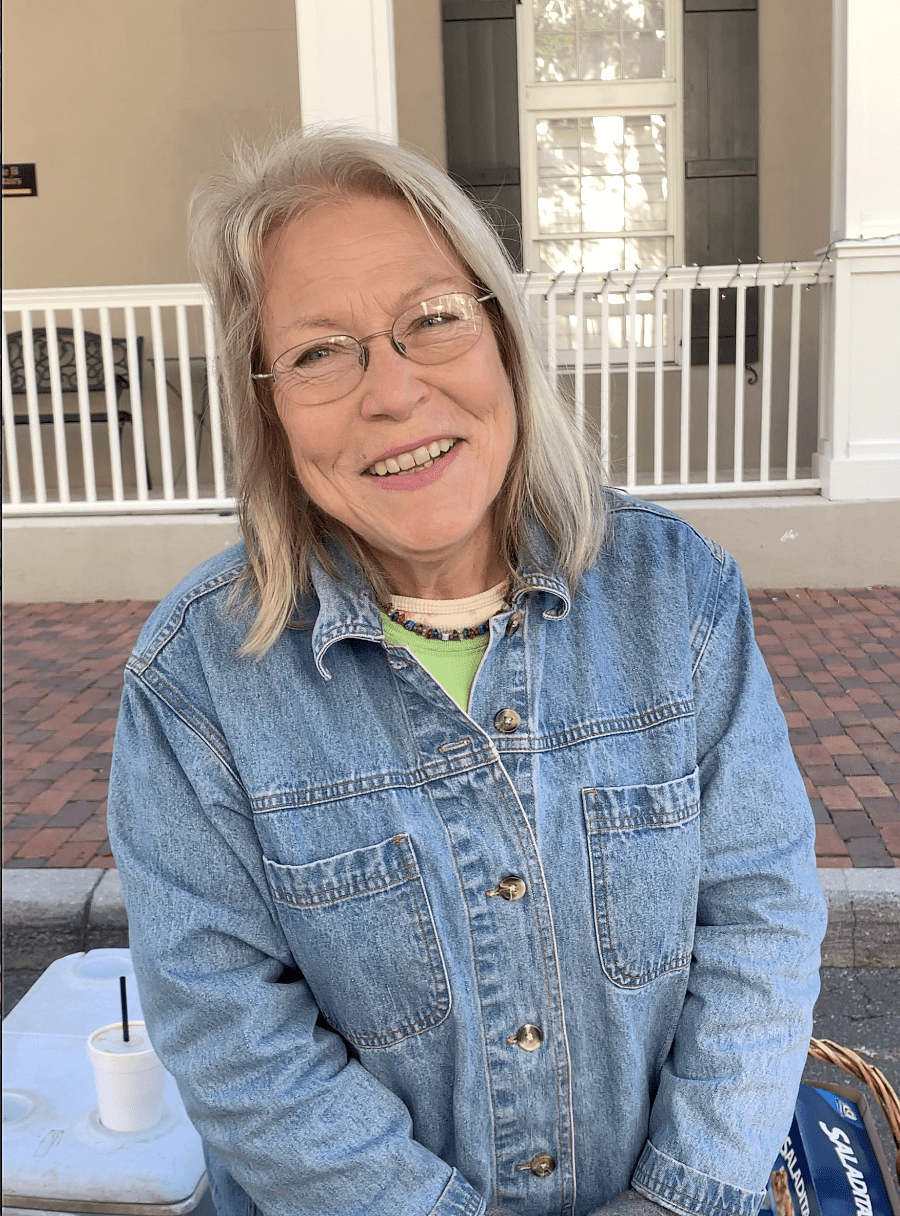 This is Lucy York. She makes a variety of goat milk and cheese from her goats at home. Lucy enjoys creating delicious snacks and raising her goats with the help of her daughter. This is her creative outlet. Lucy finds this a satisfying hobby. I appreciated learning that she also is concerned with consumers having Celiac disease or other forms of food intolerances. She has made it her mission to provide a new, sometimes even safer, form of food that won't harm consumers with such health issues. She urges everyone to try it at least once. I, myself am allergic to dairy and prefer a milder form of cow's milk. Lucy described that goat's milk is closer to human milk and more easily digestible. I loved learning about her craft and why she enjoys it so much. Her creativity flourishes in the yummy cheese I happily purchased after our conversation.
I again implore you to consider your answer to this question. What does creativity mean to you? As Albert Einstein once said, "Creativity is seeing what everyone else has seen, and thinking what no one else has thought."
Blog post by Cameron Sonnentag and photographs by Paulina Segarra.
Do you value creativity in your organization or as an individual? Create in Place is the second Friday of every month and 352Creates promotes the idea that creativity can happen anytime, anywhere! And it's good for our health as individuals and as a community!