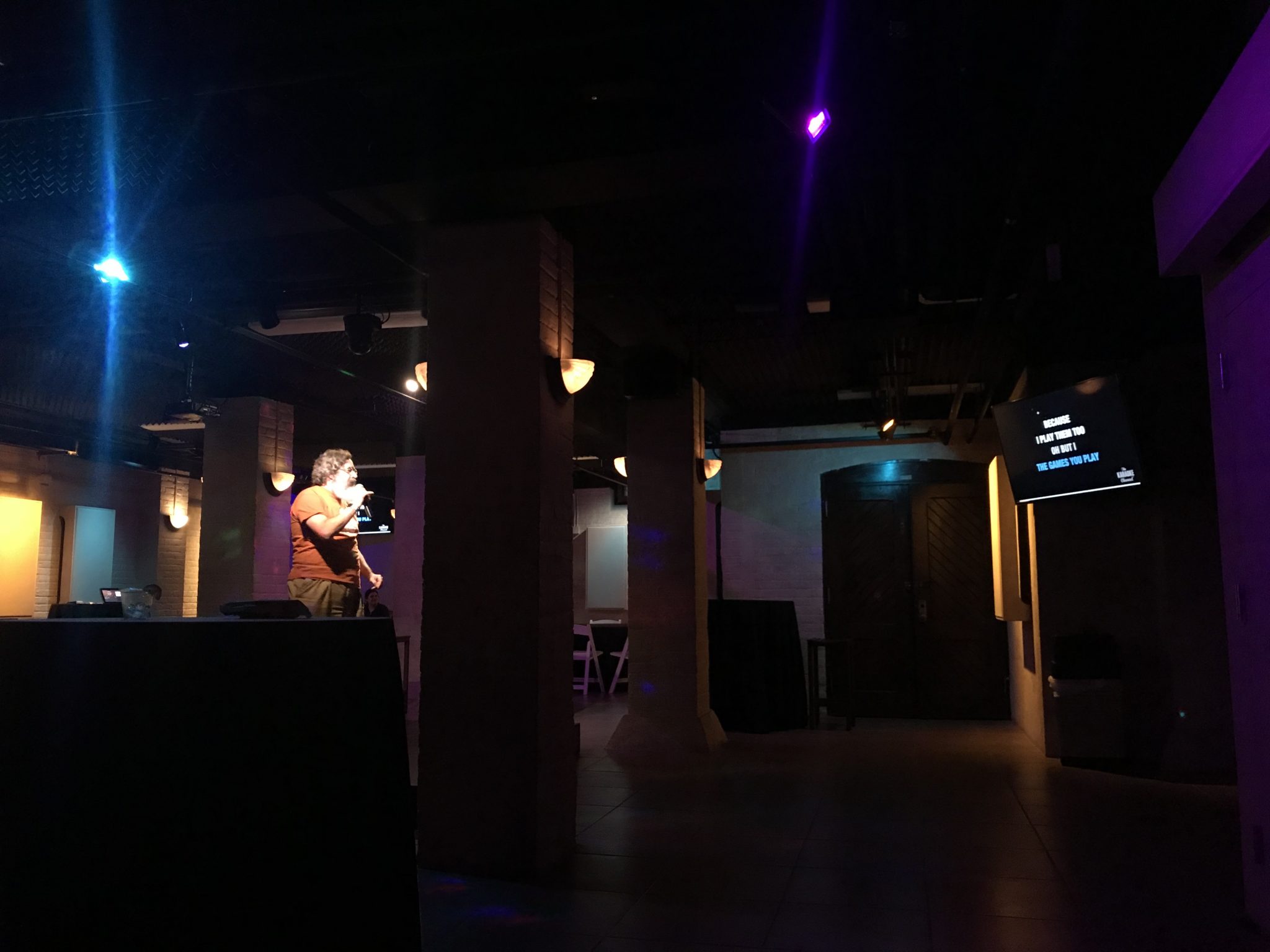 It may have been Friday the 13th, but April's 'Create in Place' was nothing but fun as 352Creates and the Hippodrome Theatre teamed up for a night of karaoke!
The community came ready to sing, with Gainesville's DJ Genius keeping energy high in the Hipp basement all night. Karaoke classics like "I Ran" and "Down Under" early on gave way to more creative renditions – like a mash-up of Smash Mouth's "All Star" and a tune from Moana – as the night continued.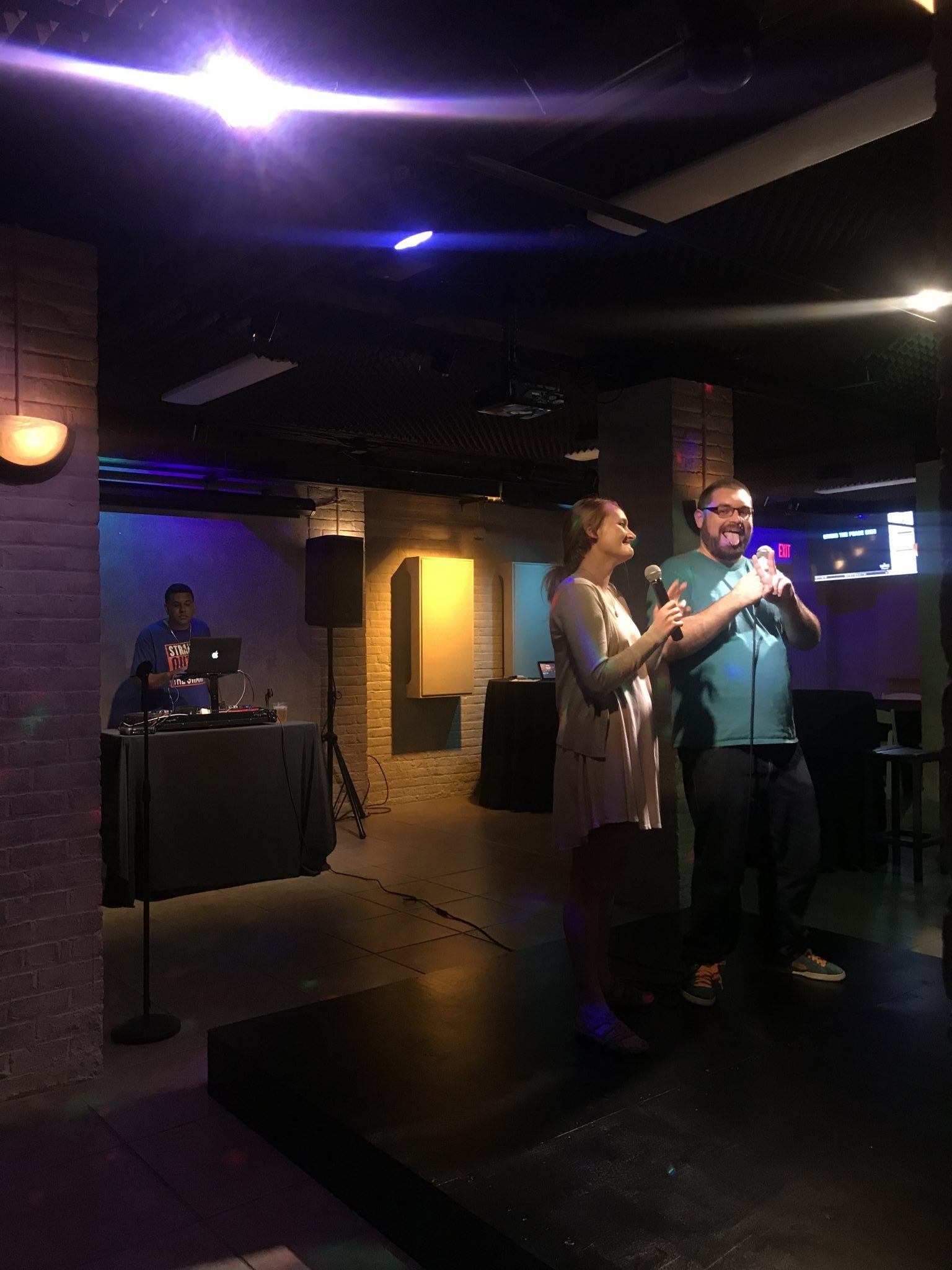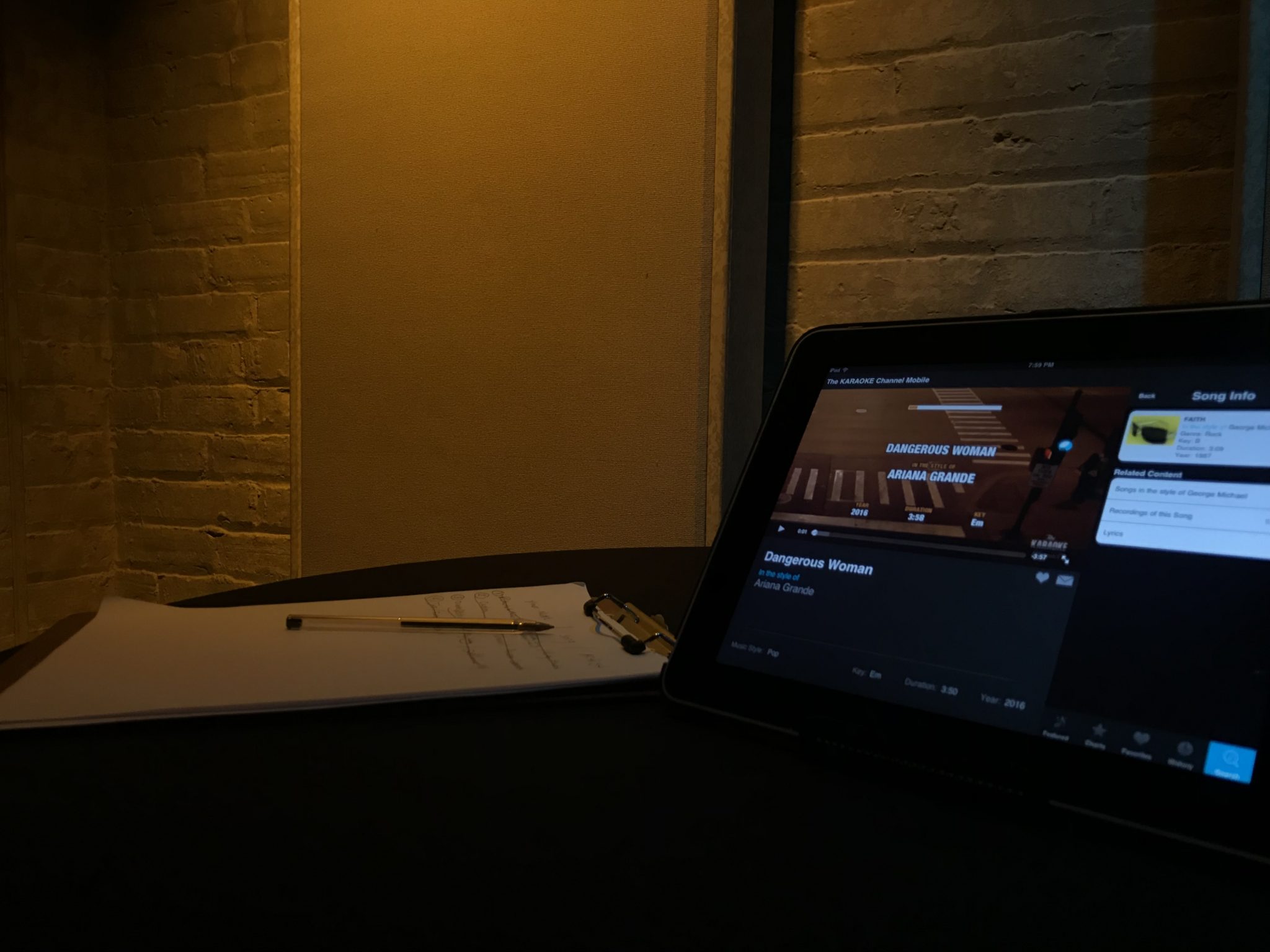 Individuals and groups of singers were queued up for the entire evening, but The Hipp bar made sure they stayed entertained while waiting for their turn on stage. The fantastic bartenders even mixed up a special 352Creates drink for the event, including vodka, cranberry juice, lime, lemon, and blue curacao!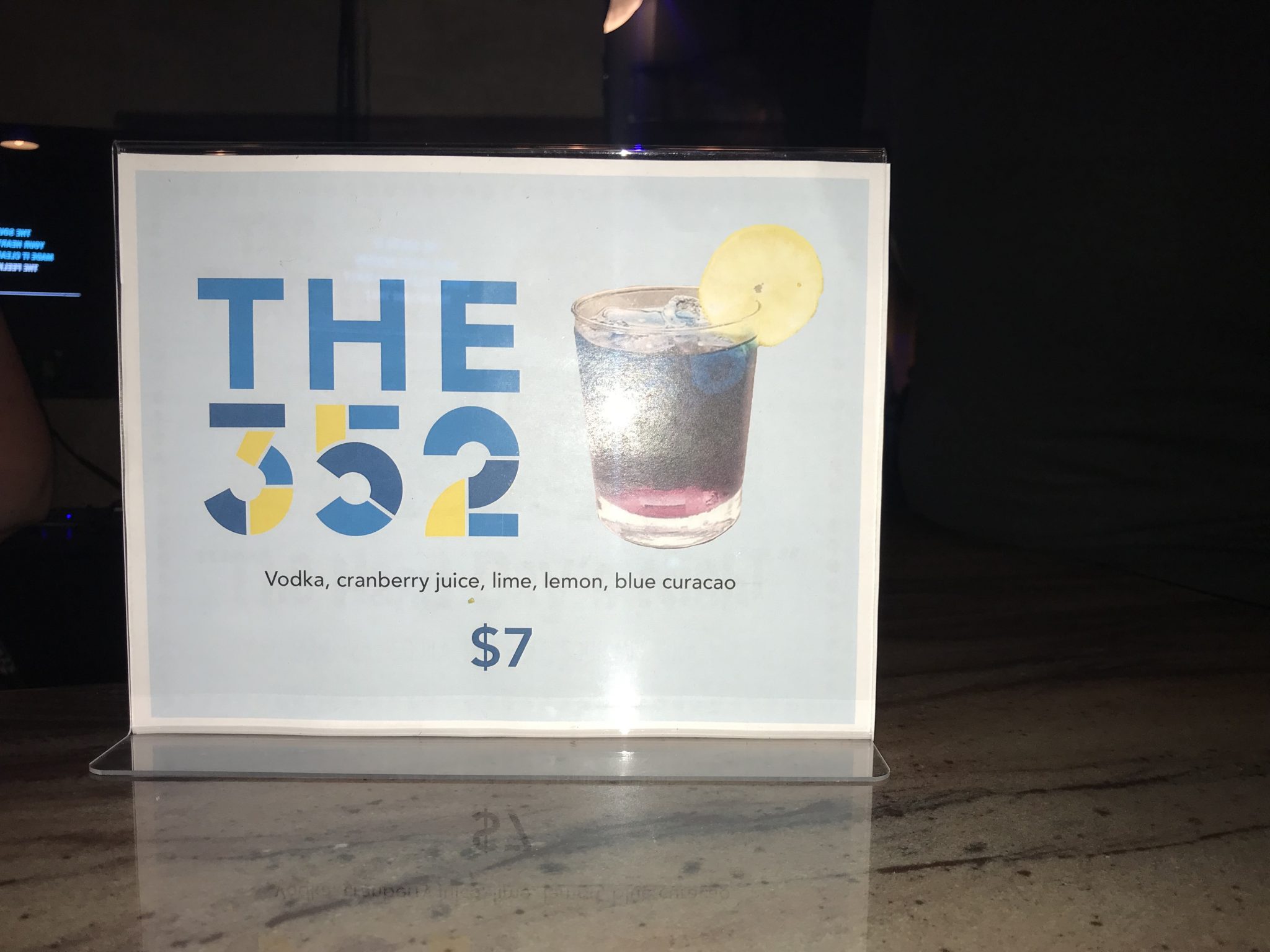 The second Friday of every month, 352Creates encourages the community to #CreateinPlace. Do whatever it is that sparks your creativity – singing karaoke or otherwise – and support local institutions like the Hippodrome in keeping the 352 area code full of creativity! Make sure to tag your creative social media posts with #352Creates !
post by Carolyn Lok