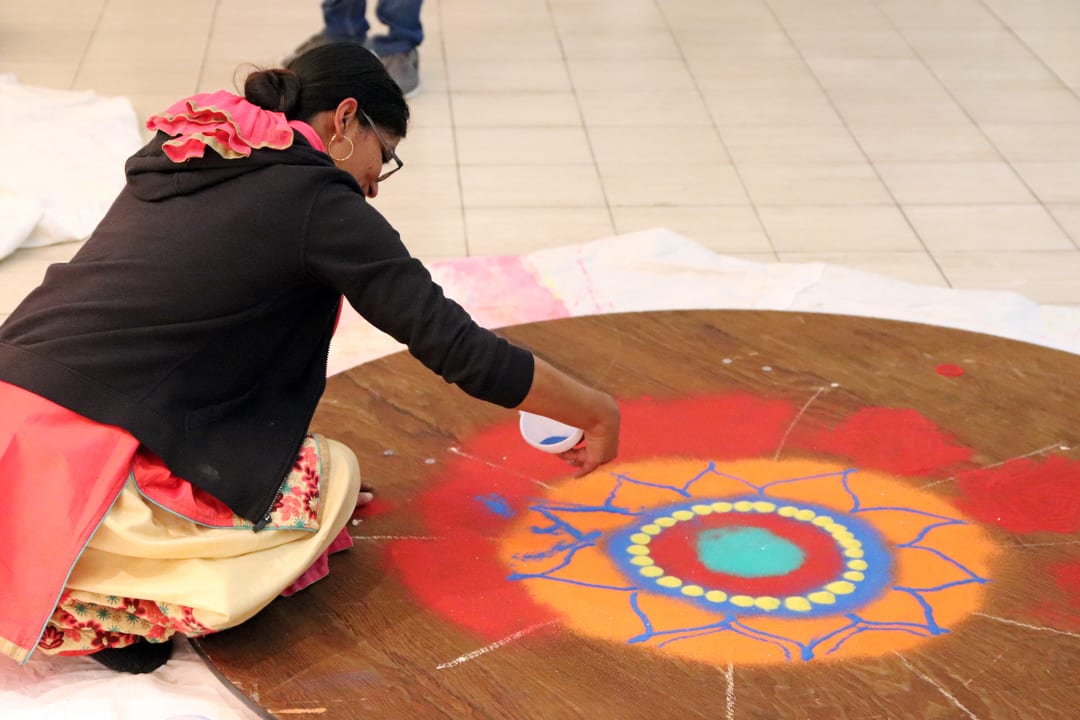 For December's #CreateInPlace 352Creates partnered with the Harn Museum of Art for an amazing evening of participatory creativity! Activities included opportunities to dance, paint, view works of art and make puppets. The event was free and open to all and part of the Harn's monthly Museum Nights (the second Thursday of each month). To stay up to date with events at the Harn, please visit their Facebook page.
Activities included:
Participatory dance with Alana Jackson and Shera Sherman (Project Beautiful)
Mini Canvas Drawings with UF Health Arts in Medicine
Puppet Making with Dragon Box Theatre (George O'Brien & Ananda Wulfkil)
352Creates Photo Booth
Rangoli Sand Art with Anupama Priyadarshini
Art Blast Tours
All photographs by Jess Berube, the Harn's Communications Specialist.
Do you value creativity in your organization or as an individual? Create in Place is the second Friday of every month and 352Creates is promoting the idea that creativity can happen anytime, anywhere (and it's good for our health as individuals and as a community)!
All you have to do is add #352Creates to your social media posts: make a painting; write a poem; cook a meal; tap your toes; play a song & follow along.