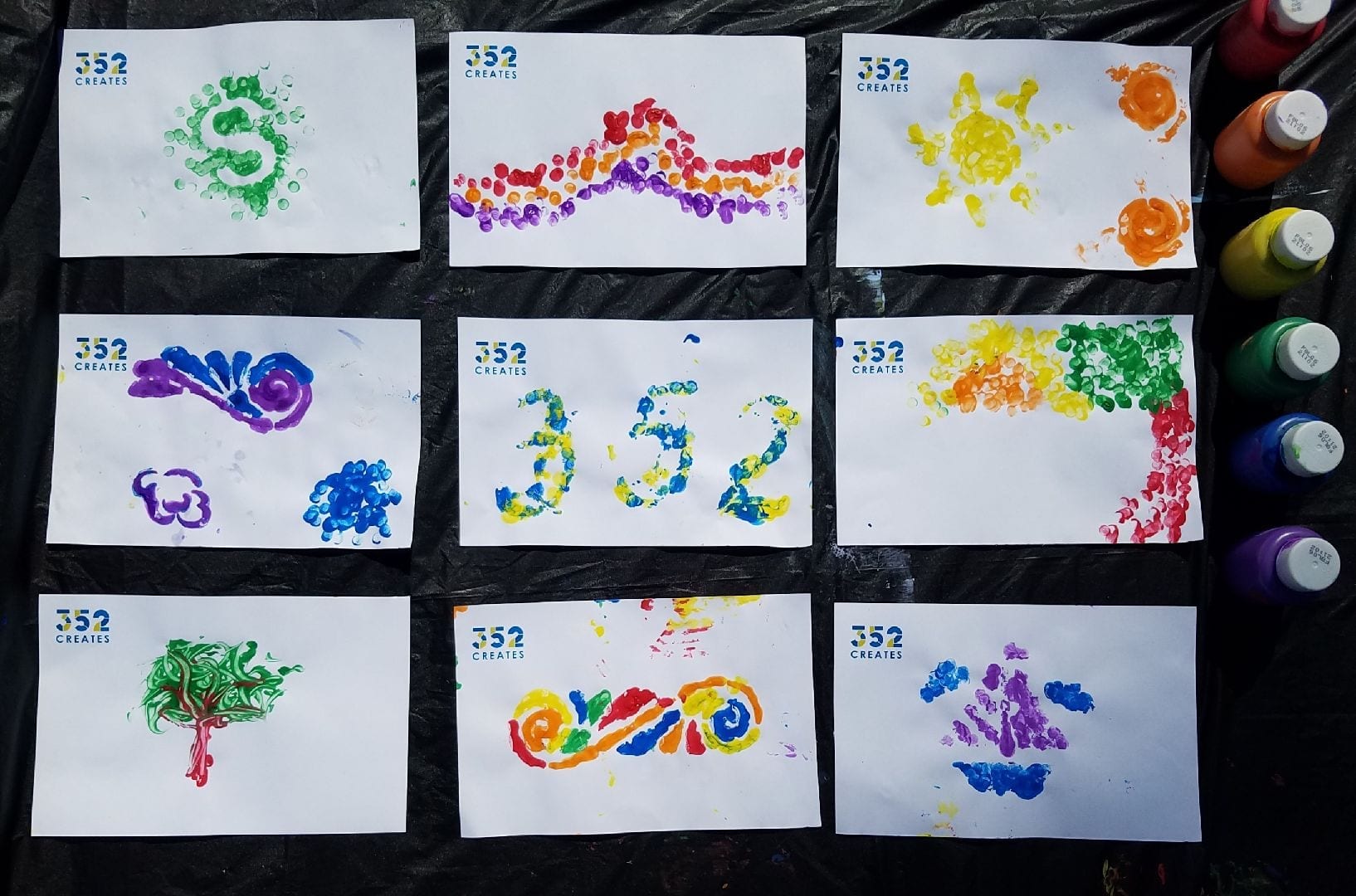 Pop-Up Culture is an annual event held at the University of Florida to celebrate National Arts & Humanities Month. This year, the event also coincided with #CreateInPlace — the second Friday of each month!
Organizations, individuals or businesses from UF and the greater Gainesville community hosted activities in the Plaza of the Americas on UF's campus. The event gives students and members of the Gainesville community a chance to experience different arts, cultures, and performances.
352Creates promoted creativity and wellness by providing a polka-dot painting activity using eraser-ends of pencils and some fun stencils. Participants could chose to make their own designs and were very excited to be able to make something themselves.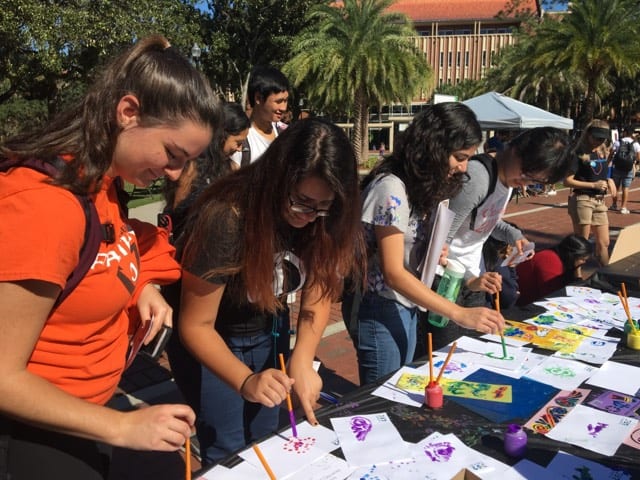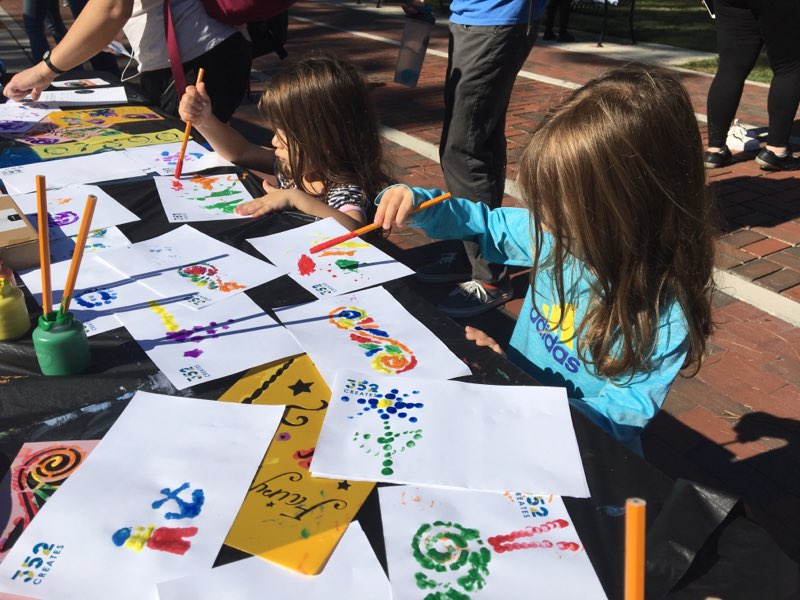 To view some of the paintings made by event participants, search our hashtag #352CREATES on social media.
Do you value creativity in your organization or as an individual? Create in Place is the second Friday of every month and 352Creates is promoting the idea that creativity can happen anytime, anywhere (and it's good for our health as individuals and as a community)!
All you have to do is add #352Creates to your social media posts: make a painting; write a poem; cook a meal; tap your toes; play a song & follow along.
Photos and text by Erin Pascoe & Hannah Brusca.