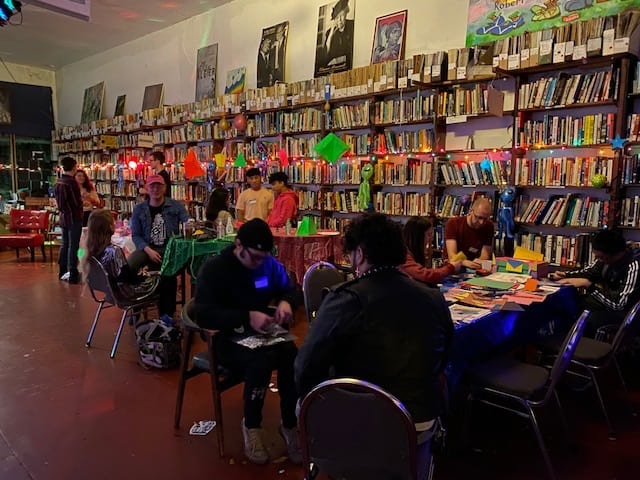 The Civic Media Center hosted Averted Vision, an interactive art experience for November's #CreateInPlace event. A special thanks for Civic Media Center coordinators, Jojo Sacks and Em Arnold, and the volunteers that made this event possible!
This event was free and open to the public.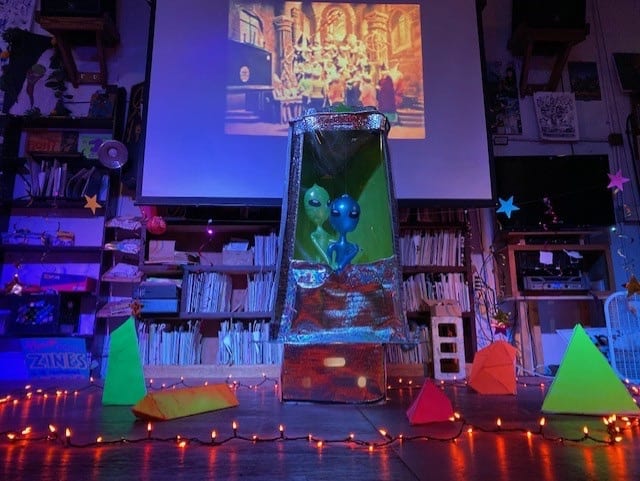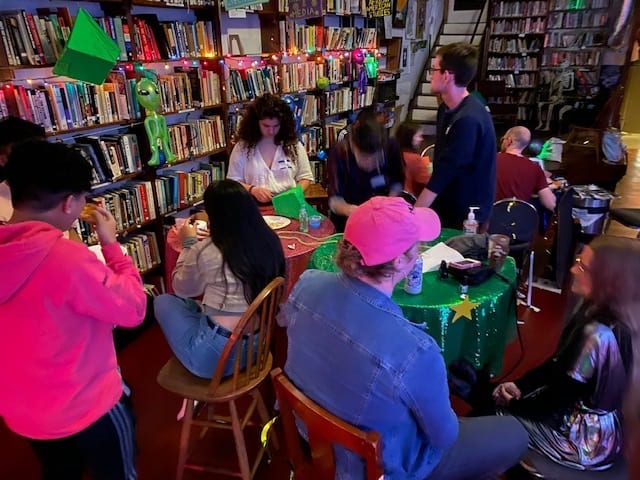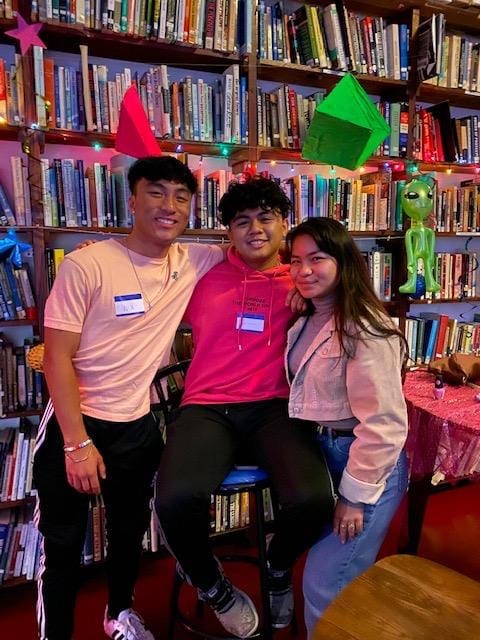 The event was part of the 352Creates' movement and encouraged participants to become a part of a gathering of unusual creatures from outer space. Partakers were given alternative names for the night and invited to participate in making zines, slime, painting nails, and watching video art created by local artists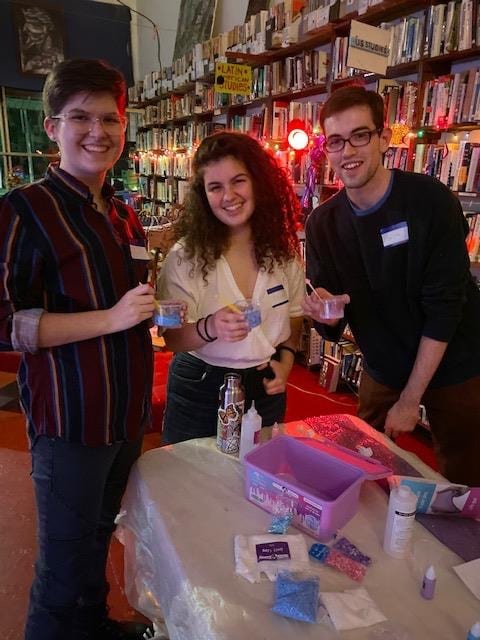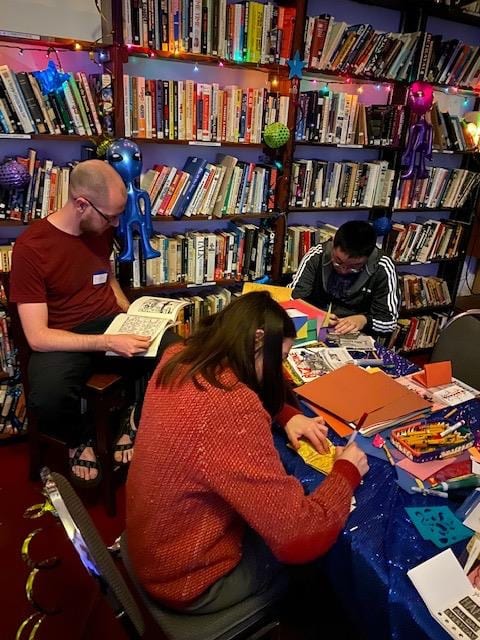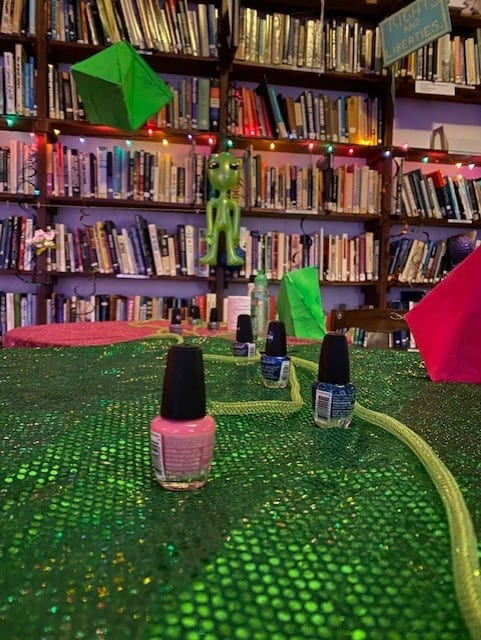 If you look through a telescope at a comet, you probably won't see a thing. However, training the eye to use "averted vision" allows you to see so much more in the night sky. Averted vision is a technique for viewing faint objects which use peripheral vision. It involves not looking directly at the object, but looking a little off to the side, while continuing to concentrate on the object. Participants had the opportunity to see beyond normal, even realistic points of view during this interactive art experience.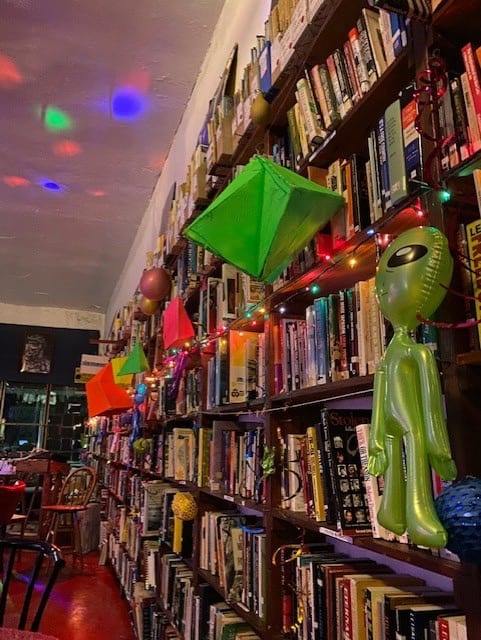 The Civic Media Center is an alternative library, reading room, and information workshop. It provides the "community access to information and points of view that are under-reported and distorted in mainstream media." With more than fifteen thousand books, zines, recordings, and other media formats, the Civic Media Center is an independent non-profit organization supported by the work of volunteers. For upcoming events, please visit their website at civicmediacenter.org.
Blog post and photographs by Cameron Sonnentag.
Do you value creativity in your organization or as an individual? Create in Place is the second Friday of every month and 352Creates promotes the idea that creativity can happen anytime, anywhere! And it's good for our health as individuals and as a community!