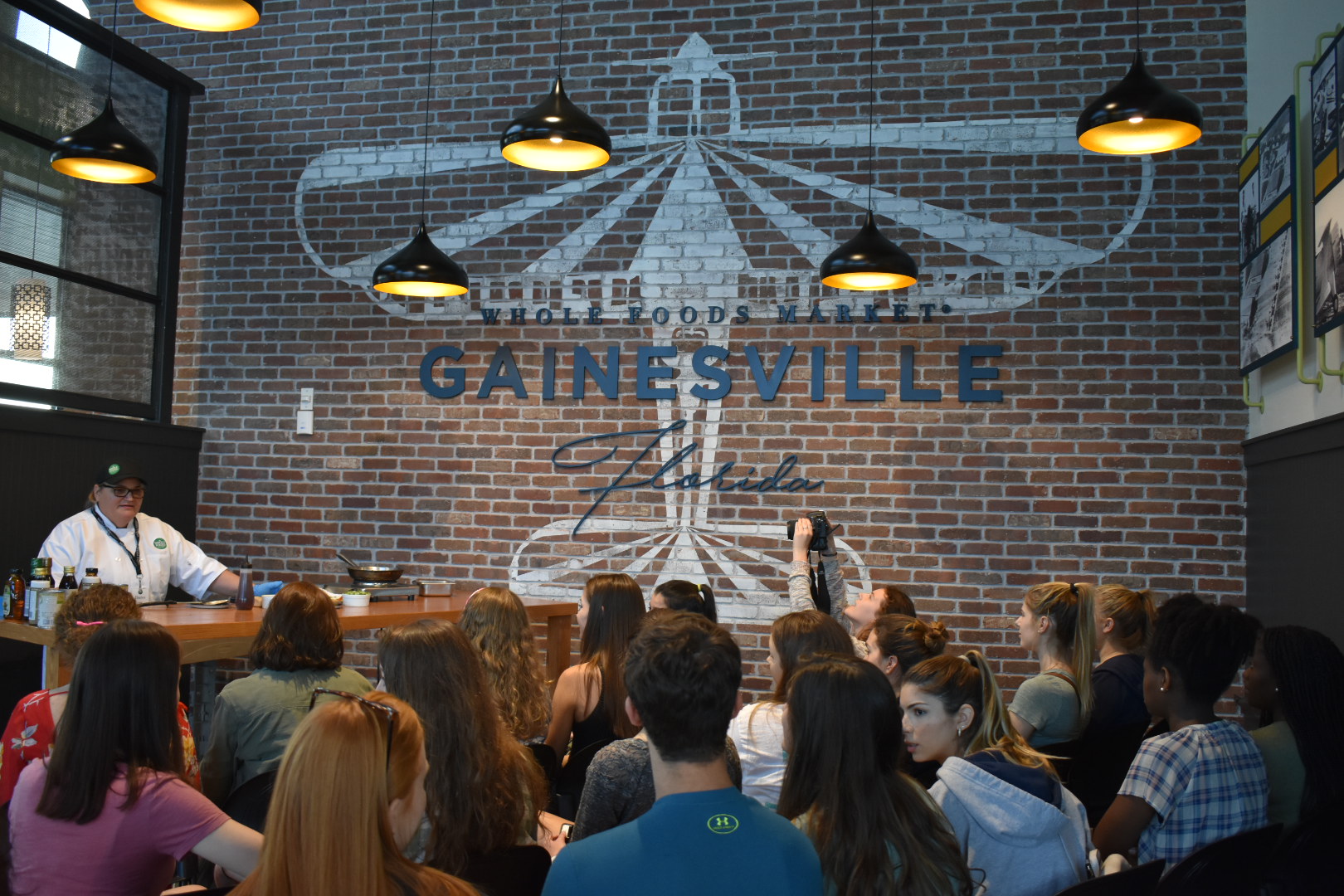 This past Friday, 352Creates partnered with Spoon University for a food demonstration and cooking lesson at Whole Foods Market. Spoon University is food community at the University of Florida that allows students to express their love for food through writing, managing social media and organizing campus events.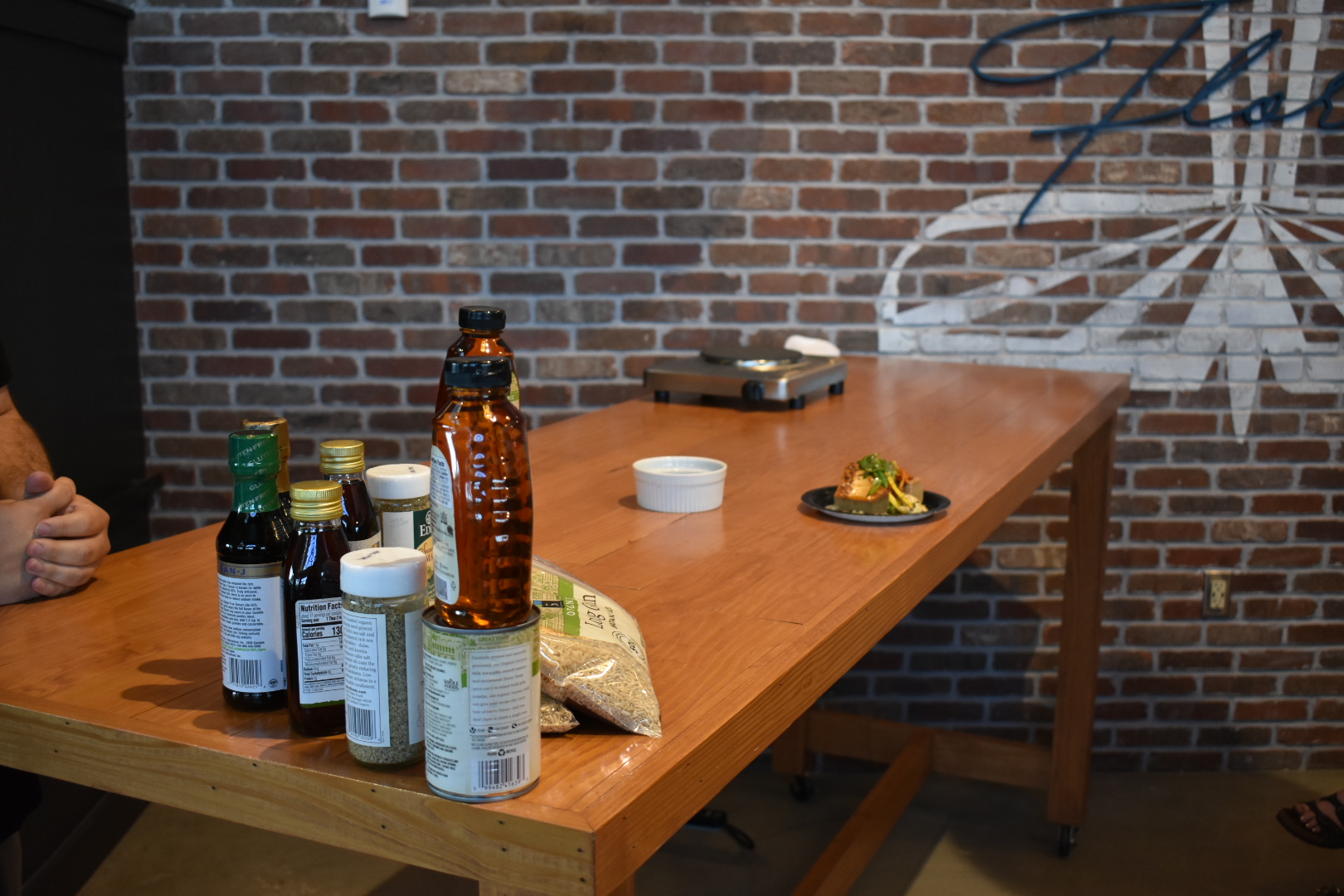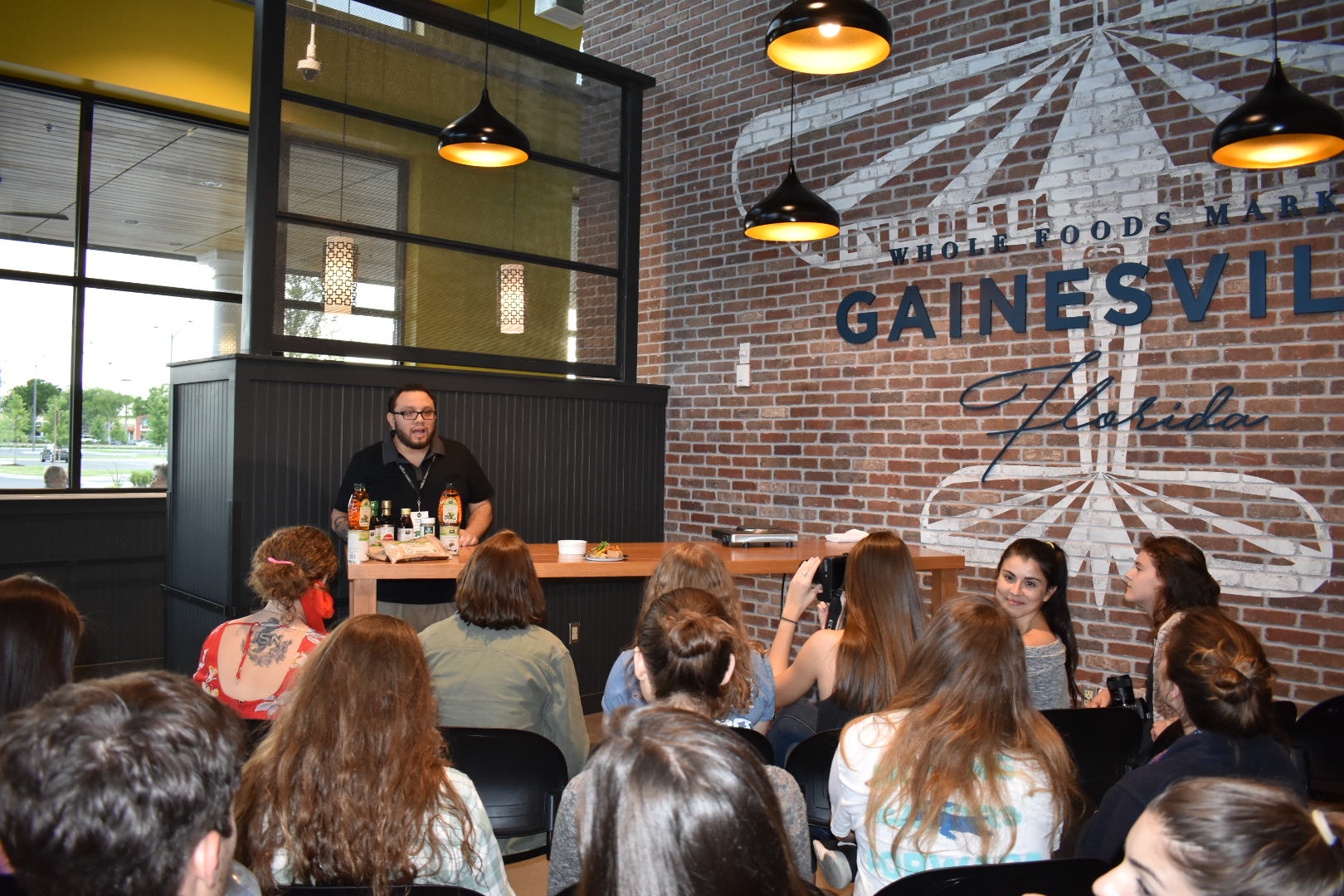 The demonstration aimed to help college students create healthy meals on a budget. Benjamin Martinez, the associate store team leader, kicked off the demonstration with a challenge. At the end of the meal, he challenged the students to guess the cost of one serving of the recipe.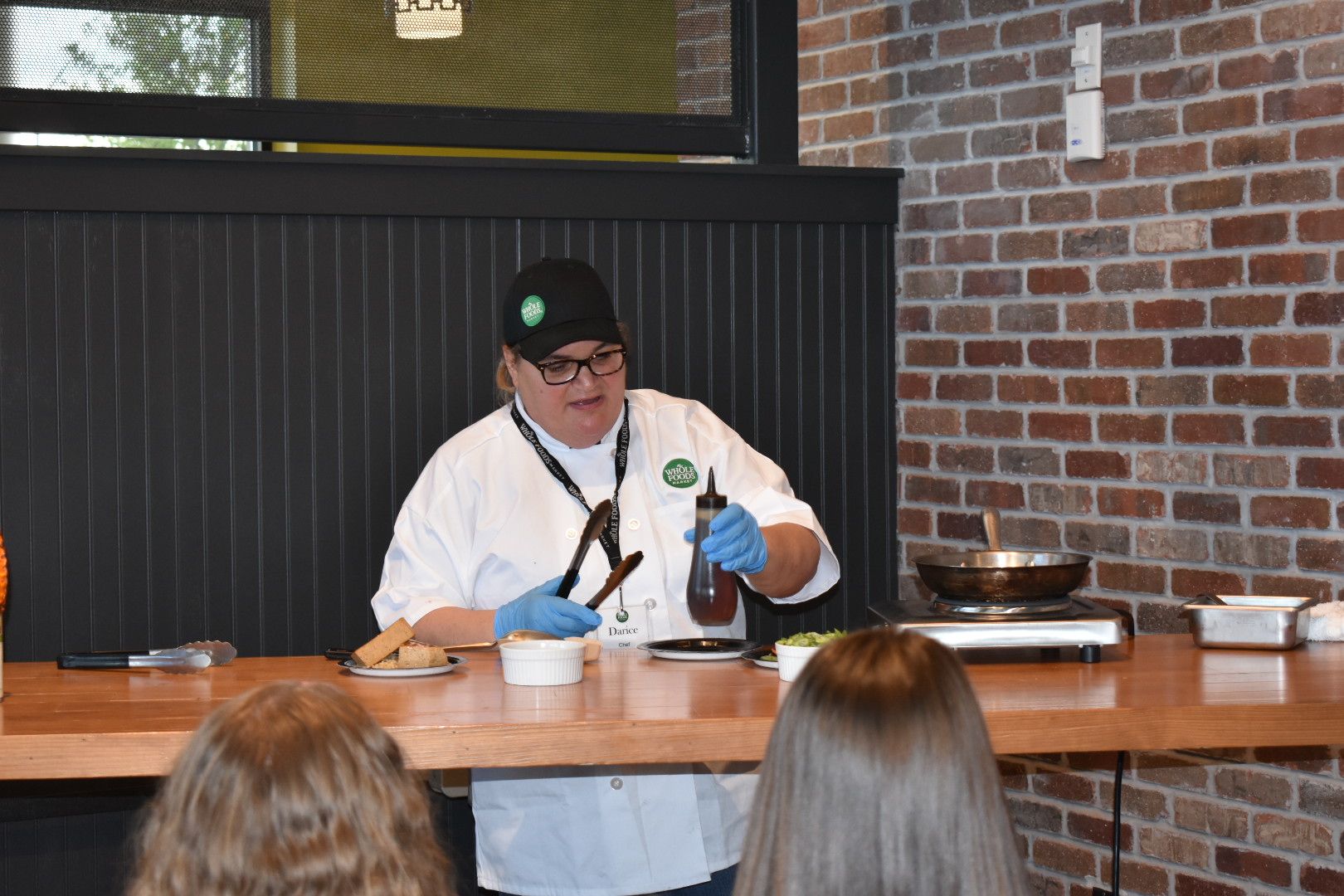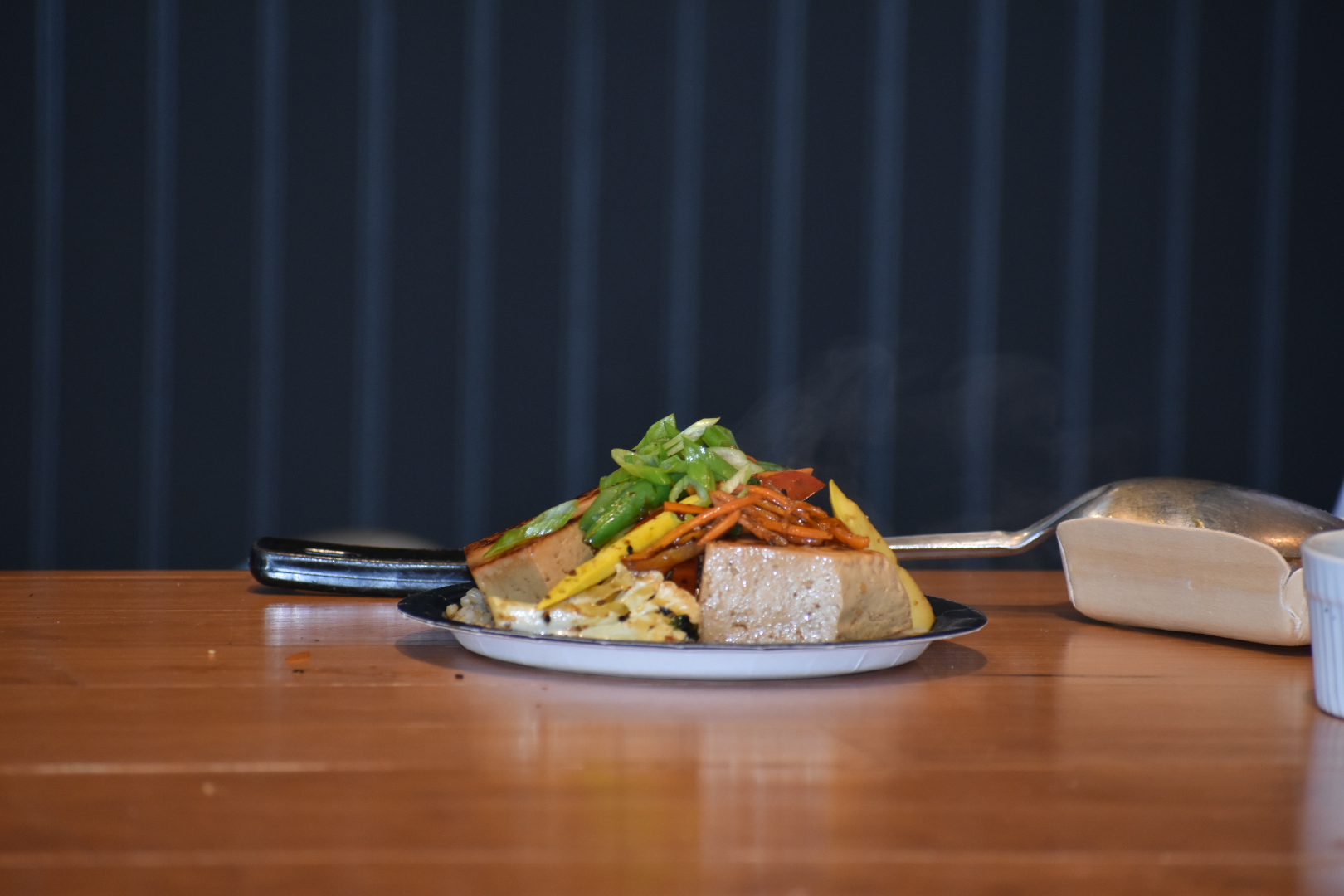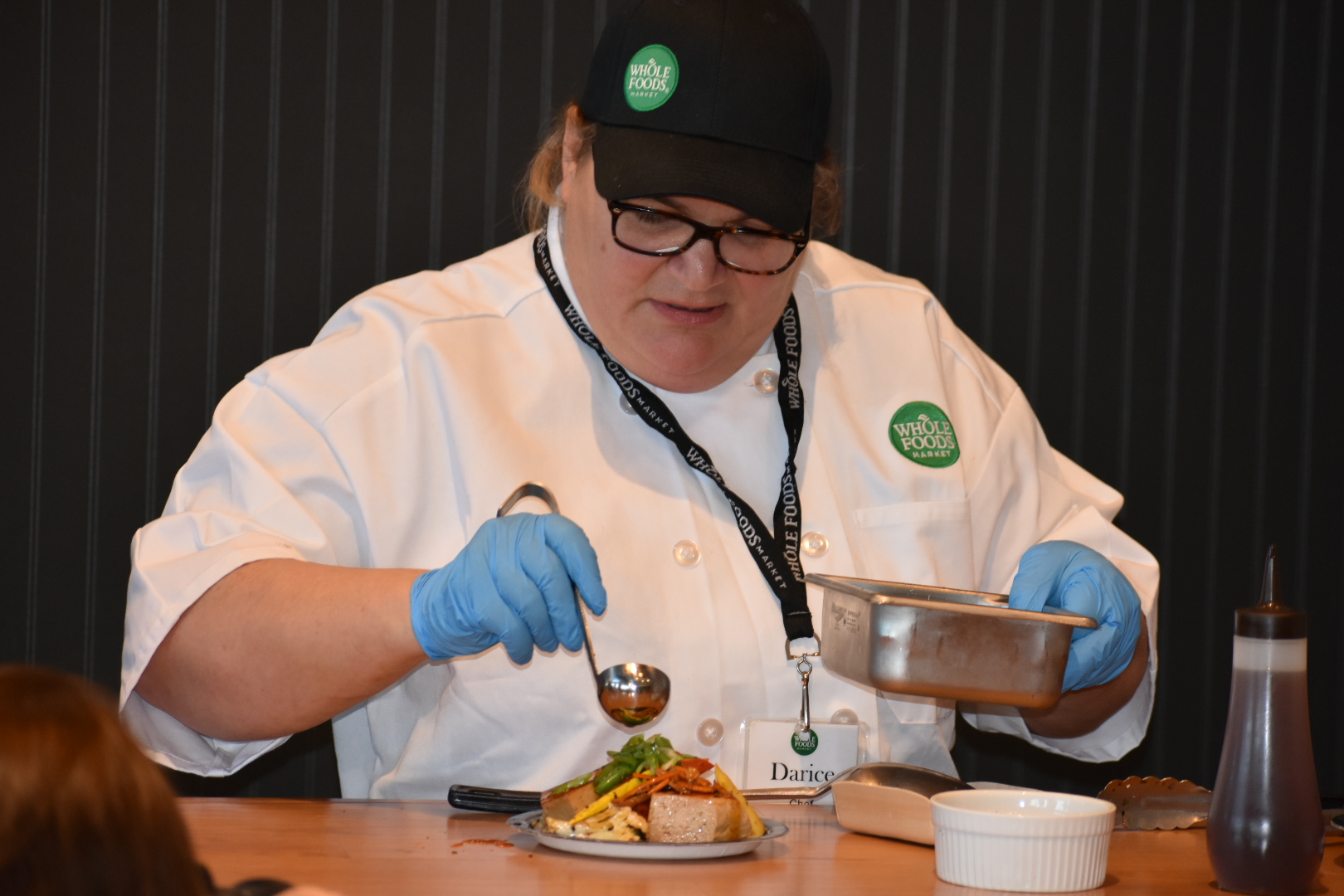 The head chef of Whole Foods Market prepared a tofu stir-fry with brown rice. She wanted the students to understand that eating a plant-based alternative can be quick and easy. The chef finished the meal in 1o minutes and explained that tofu can be baked, grilled, fried and even made into shapes.
After the cooking lesson, Martinez explained the nutritional value of the meals and revealed the final cost for one serving: $1.62. He proved that creating fun, healthy recipes can be achieved on a budget.
With a little bit of creativity, fun, healthy meals can be achievable. 352Creates encourages you to try new healthy recipes and share them on social media with the #352Creates.
All photos & text by Gianna Drayer.