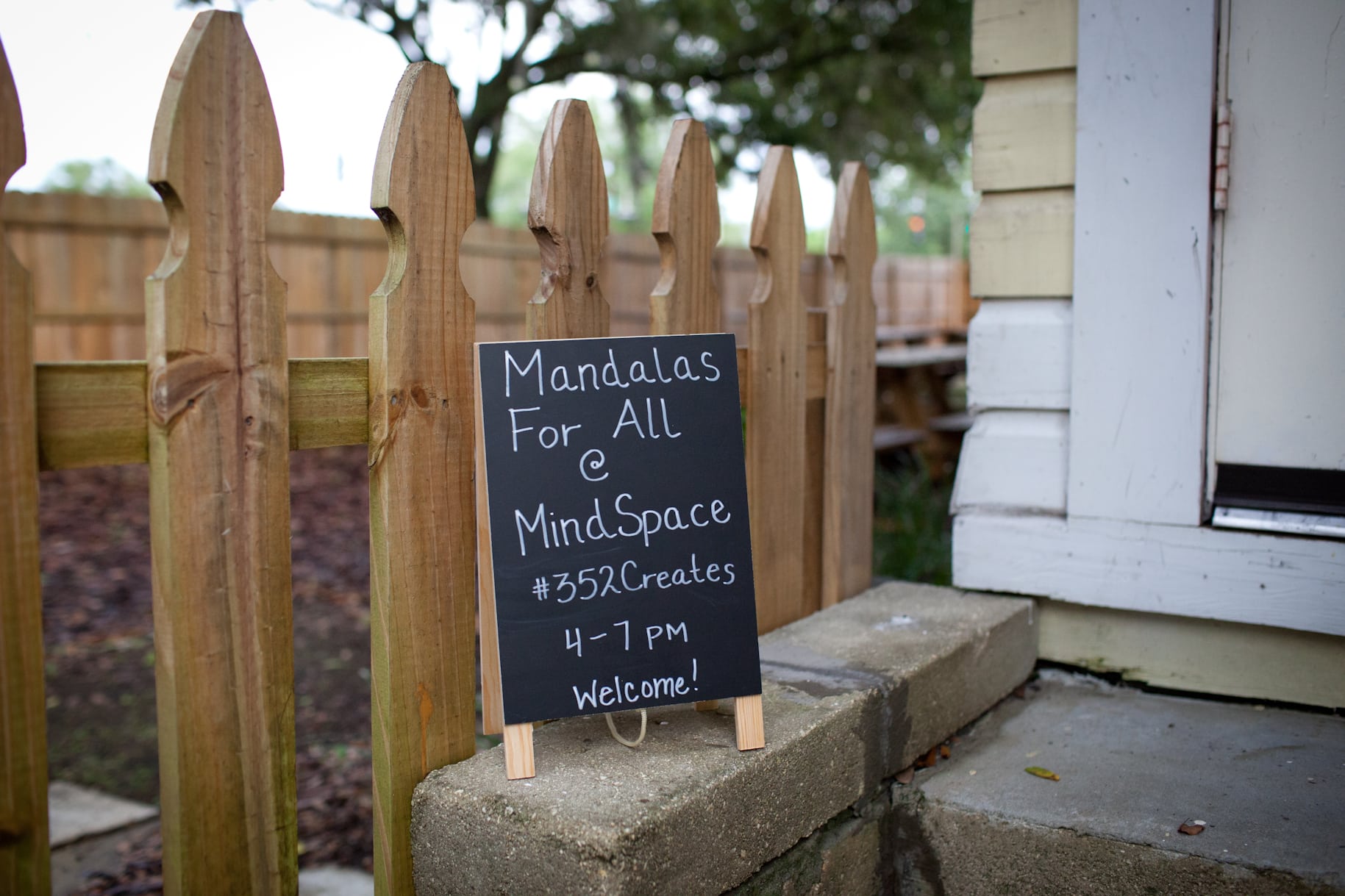 Mandalas for All hosted a free intimate mandala workshop open to the public at Mindspace Collective for June's #CreateInPlace Friday!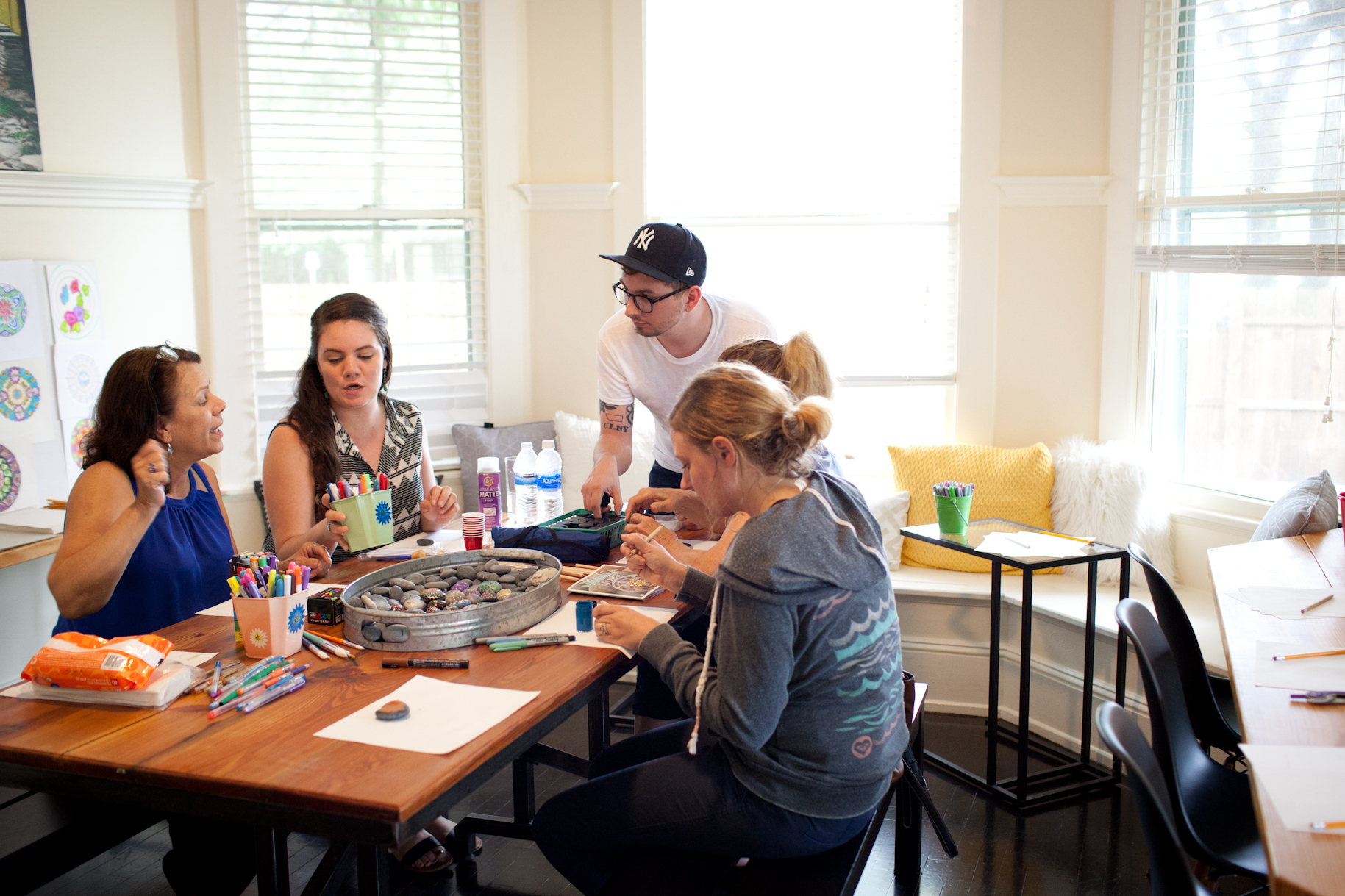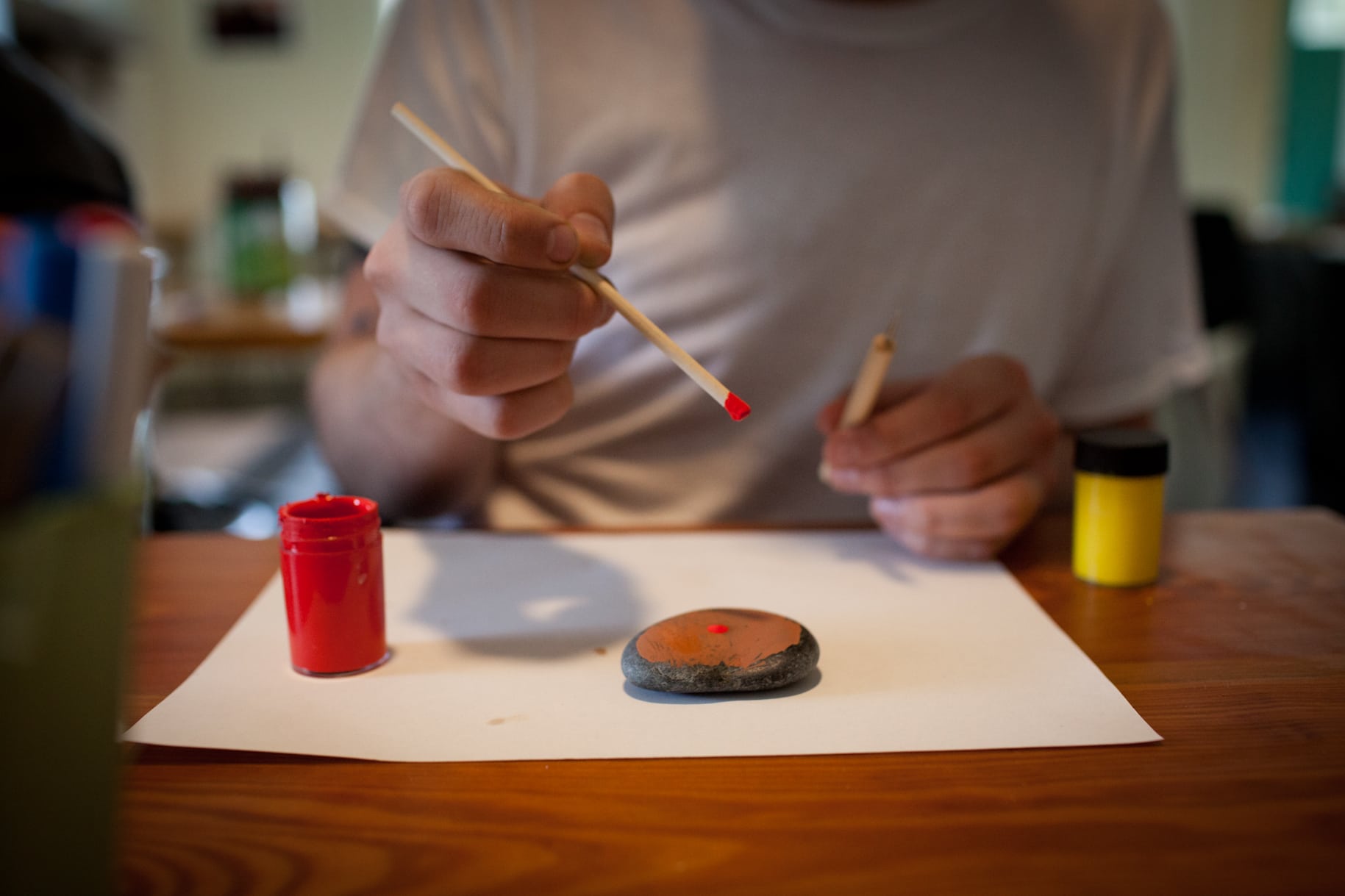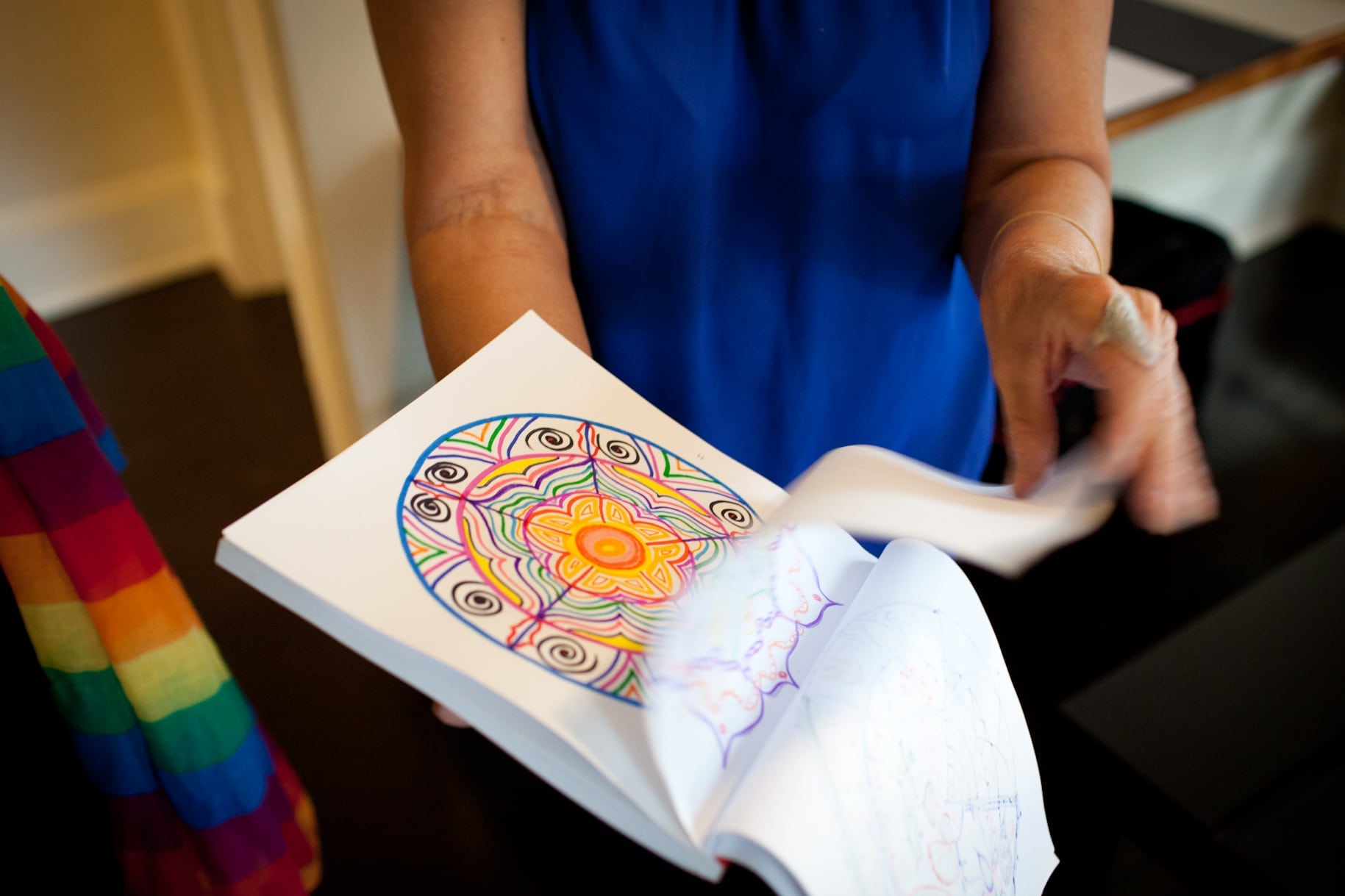 Participants were given a options to create mandalas on rocks, paper, the sidewalk or any found object. Evelyn Rodriguez, who started Mandalas for All after her retirement as a clinical behavioral specialist and college professor, is passionate about the health benefits of creating mandalas.
Mandalas, or "circles" in Sanskrit, are sacred symbols that are used for art practice and meditation. There are clinical studies showing that mandalas reduce stress, lower blood pressure and enhance wellness. Rodriguez believes that this practice is important and it was clear that she enjoys sharing the art of making mandalas with others.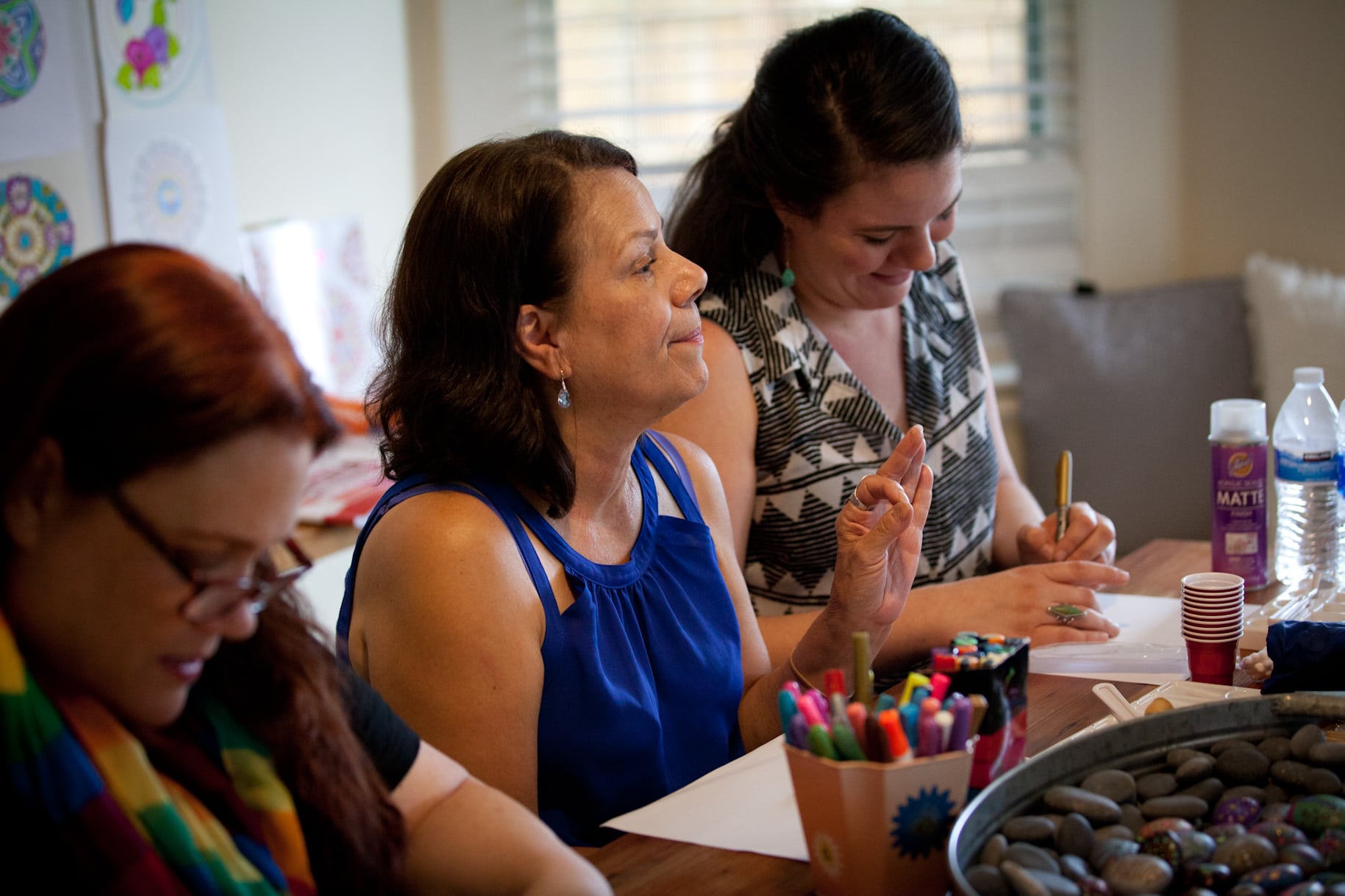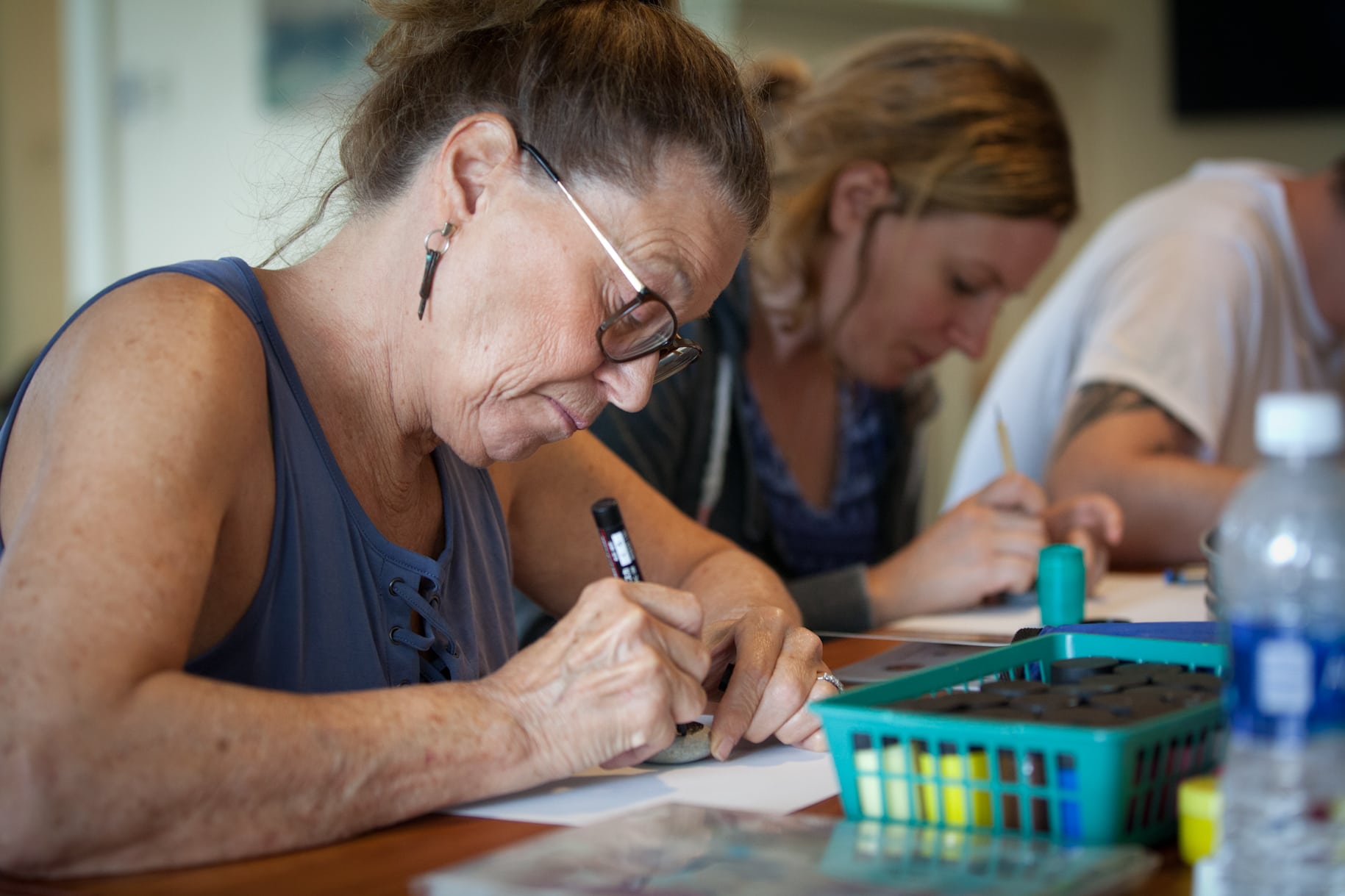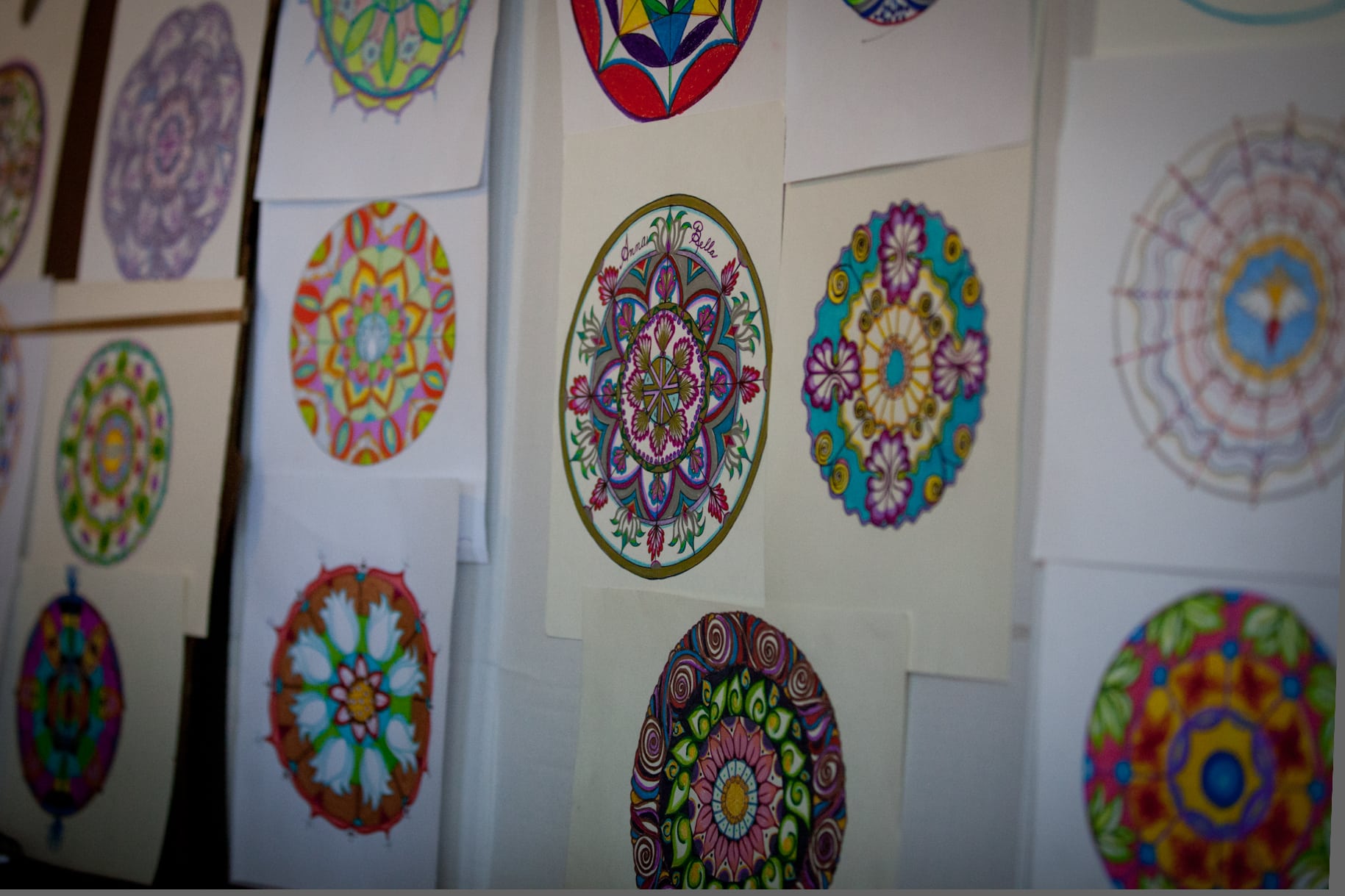 For more opportunity to create mandalas with Mandalas for All, there is a standing workshop offered every third Saturday of the month at the headquarters branch of the Alachua County Library, Room B at 2 PM, and a second workshop at the Alachua County Library Millhopper Branch on the last Saturday of the month.
For more information about Mindspace Collective, please visit their website or visit their Facebook page.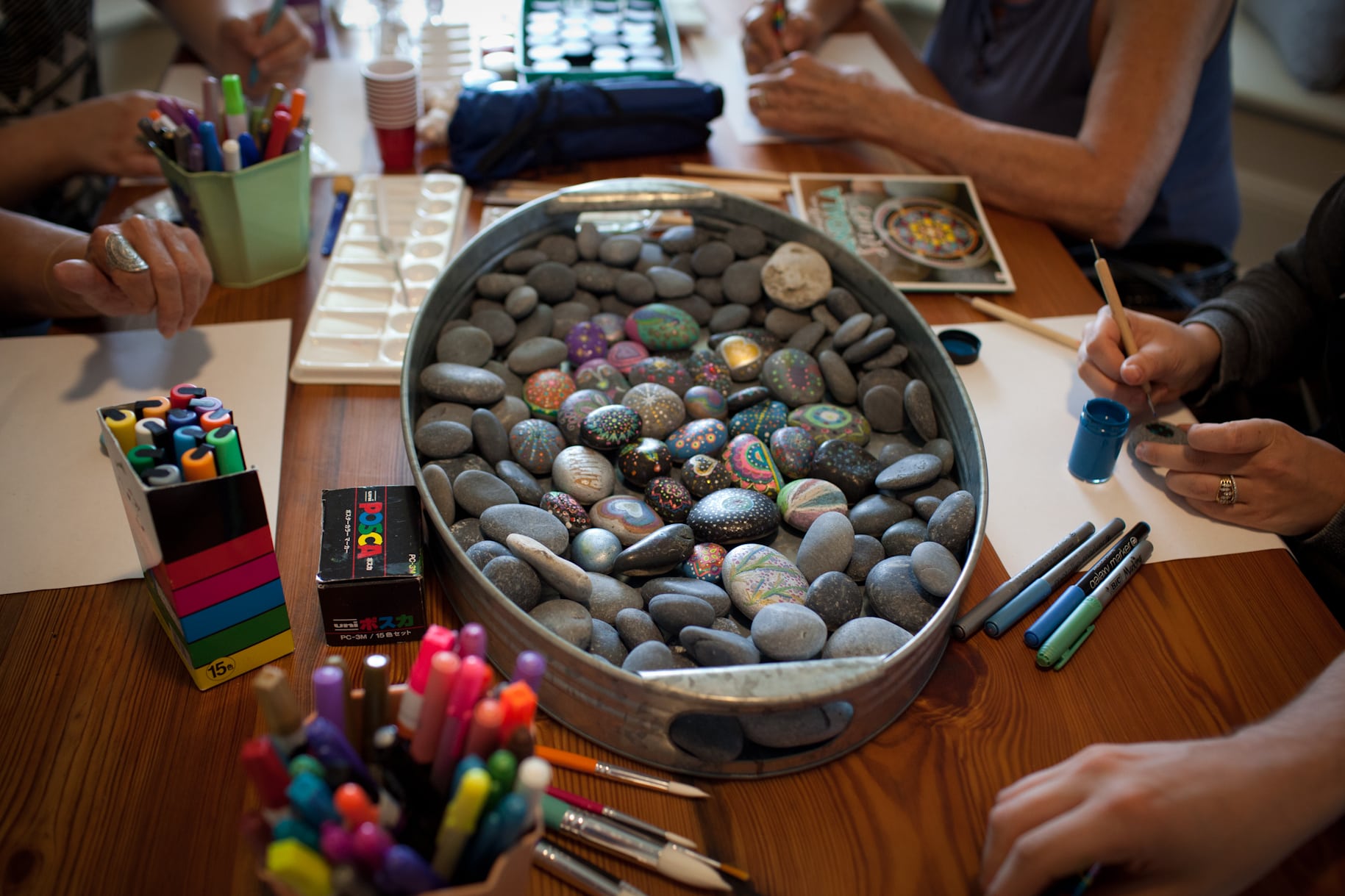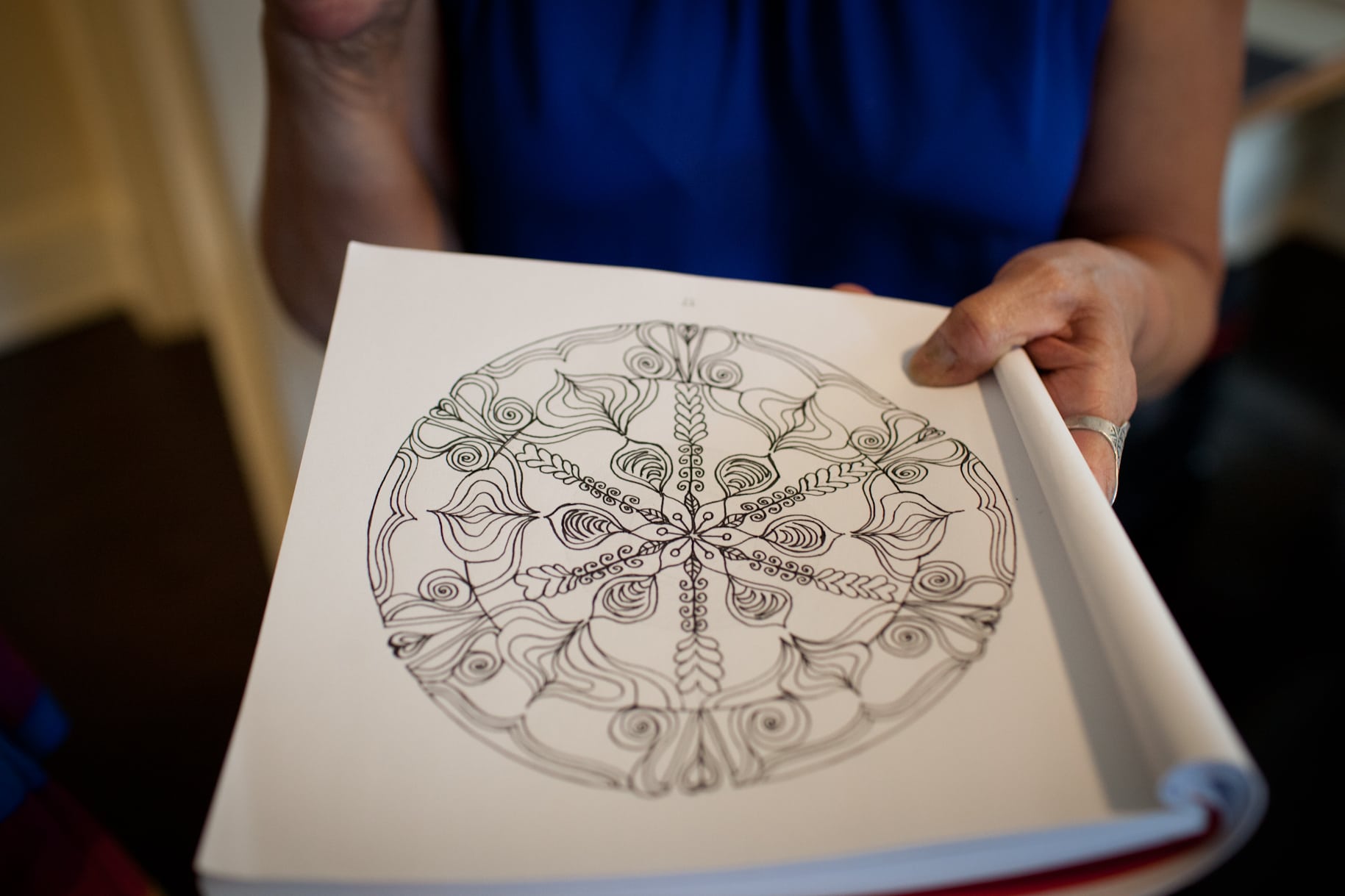 All photos by Charlotte Kesl
Do you value creativity in your organization or as an individual? Create in Place is the second Friday of every month and 352Creates is promoting the idea that creativity can happen anytime, anywhere (and it's good for our health as individuals and as a community)! All you have to do is add #352Creates to your social media posts: make a painting; write a poem; cook a meal; tap your toes; play a song & follow along.