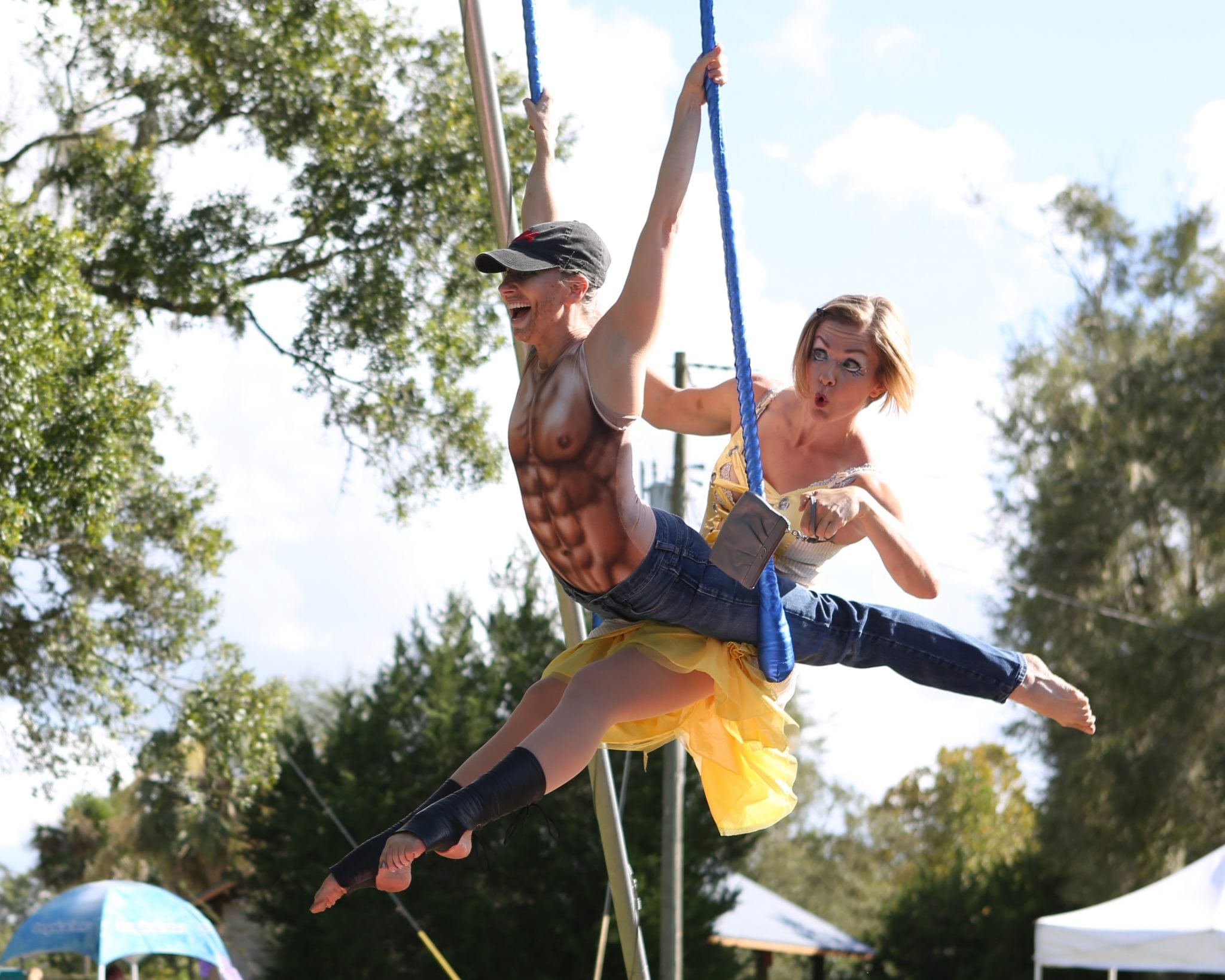 By John Kieslich
How UF Health photographer engages in lifelong learning by taking on new creative hobbies
You may not know her name or recognize her face, but you know her by reputation. Chances are, you've seen her work. Mindy Miller, UF Health photographer, works in what she dubs her positive bubble. She gets called in to document groundbreaking discoveries and innovative approaches to clinical care — things that save and transform lives.
"I'm really fortunate that creativity is my job," Miller said. "Whether it's a marketing event or a human interest shoot, I get to help people share their stories and celebrate their success."
But her creativity doesn't stop when she ends her work day. In fact, it flourishes in a different way.
On most evenings, you can find Mindy at the Gainesville Circus Center practicing her new craft — circus arts.
"We're a family of misfits. I love it all, but I particularly love any apparatus that puts me up in the air," Miller said.
The circus arts are a beautiful combination of theatre, music, dance and fitness. So Mindy isn't just having fun, she's challenging her body to achieve new heights and she's also improving the health of her brain.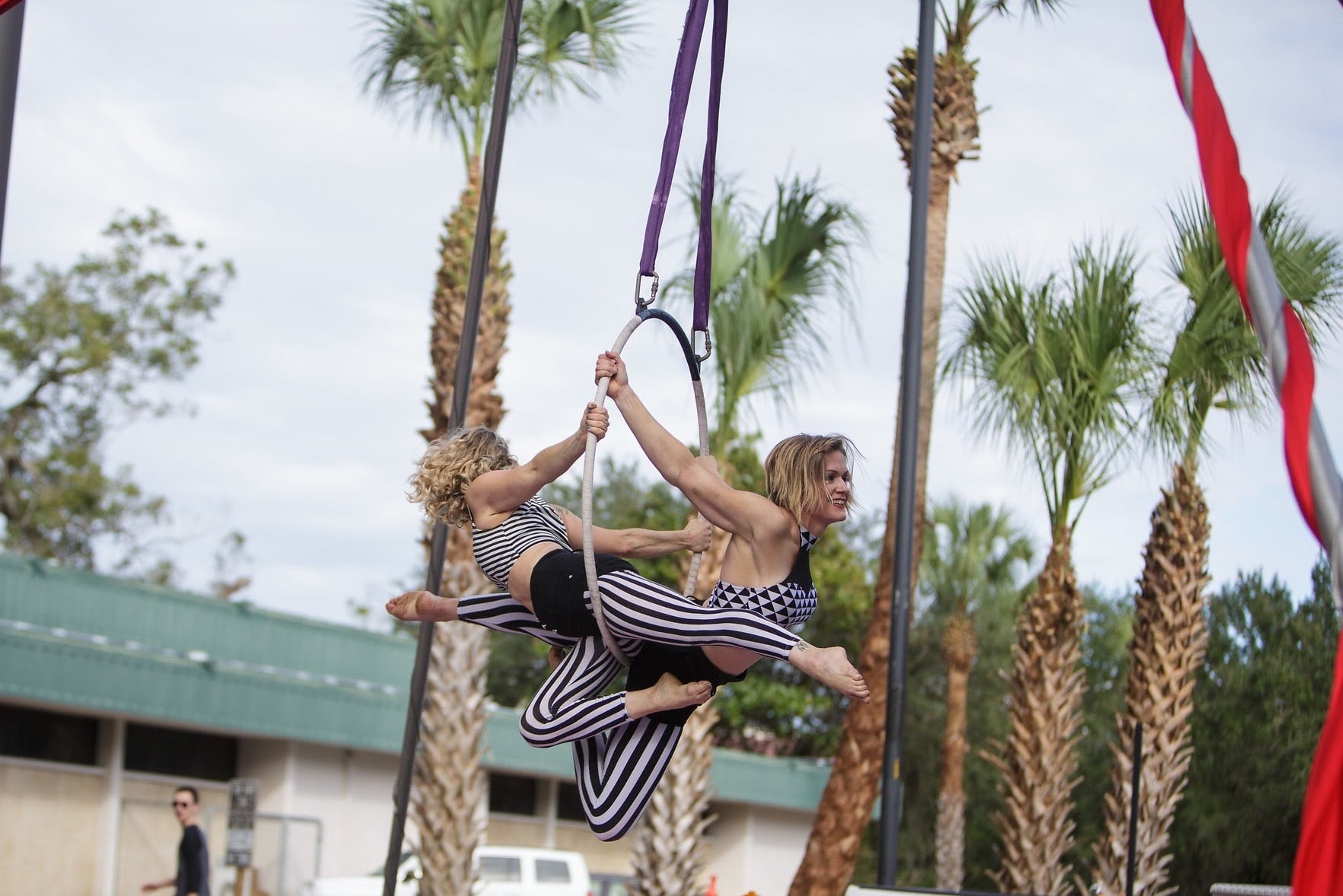 Lifelong learning, among other practices like exercise and meditation, is a protective factor for a healthy, aging brain. Research shows that older adults who receive more formal education or who actively challenge their brains by learning new hobbies and skills have more white matter, which is associated with greater cognitive functioning.
"Performing is way out of my comfort zone. It makes me nervous, but I am surprised by how much I've grown to love it," Miller said.
Mindy has taken her kids on this journey. They play, have fun, get their exercise and watch their mother learn new tricks, which can lead to amusing scenes.
"They see me fail repeatedly when I'm learning a new acrobatic trick," Miller said. "It's both fun and hilarious for them to watch, but it is also beautiful for me knowing that they are watching me fail towards success. They get to see me fail at something new, sometimes even falling clumsily, but they also see me laugh it off and try again."
352Creates celebrates people who incorporate creativity into their daily lives because research supports the health benefits of engaging in the creative process.
Each month, we'll be sharing a story from Empathy Corner, an internal publication of UF Health.