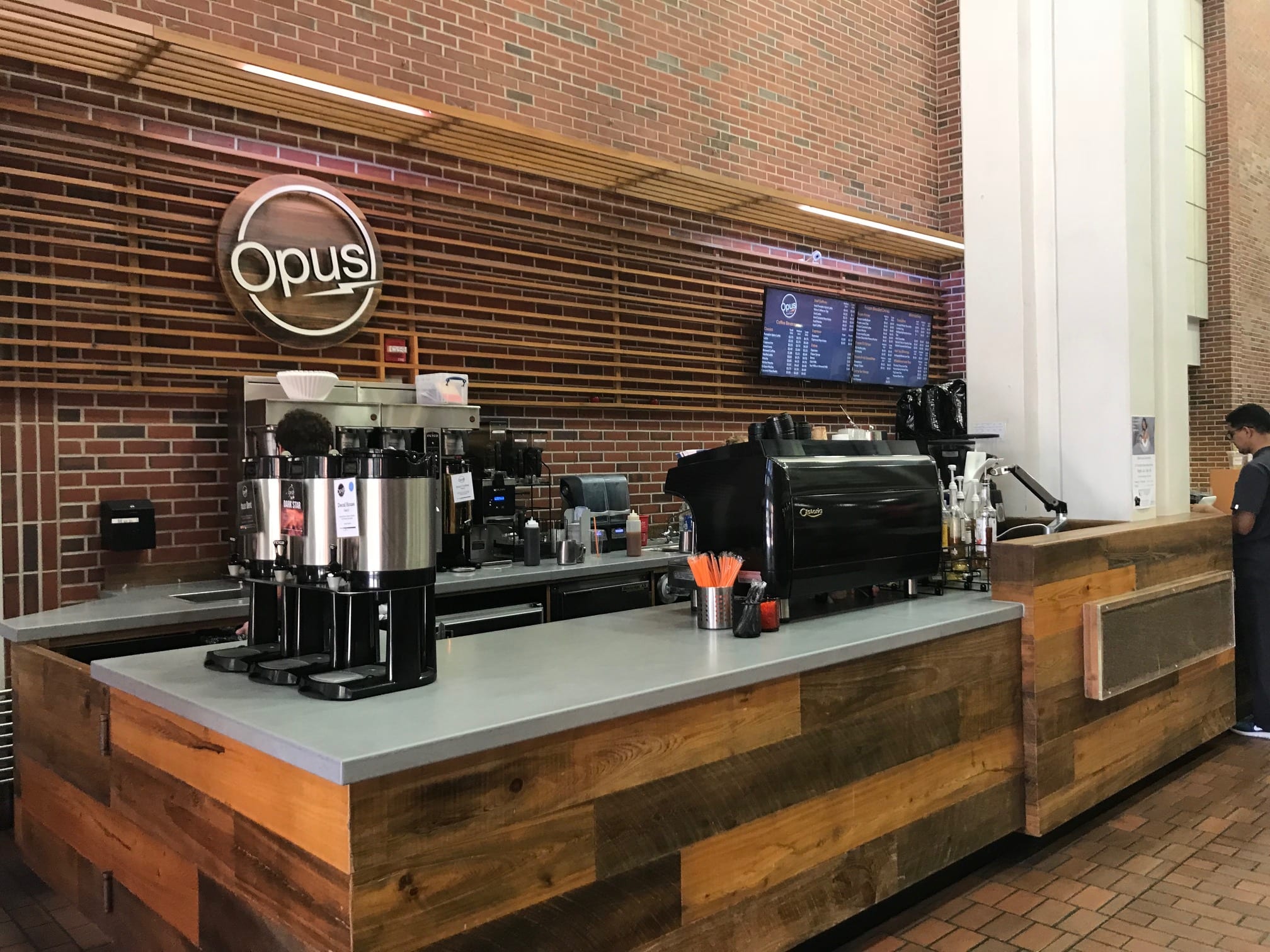 Opus hits the spot for pick-me-ups and the creative process
By Rachel Gerardi
Even on a Friday afternoon at 4 p.m., the hustle and bustle does not stop at UF Health … and Opus has been there since 2002 to help keep faculty, staff and visitors going.
Opus is the coffee shop chain found in several locations throughout UF Health Shands. However, it is anything but your typical café. The impact Opus has on the UF Health community goes farther than a cup of joe. Their creative process comes in the form of crafting coffee from diverse communities from around the world. They also support hospital campaigns and events with custom sleeves that change each month.
One of Opus' most popular coffee beans comes from an estate from central Guatemala, where the Echeverria family has produced quality coffees since 1870. Another popular coffee bean comes from a family-owned coffee estate and farm in Ethiopia. This Ethiopian Nigusse Lemma Limu comes from the Limu region of southwestern Ethiopia.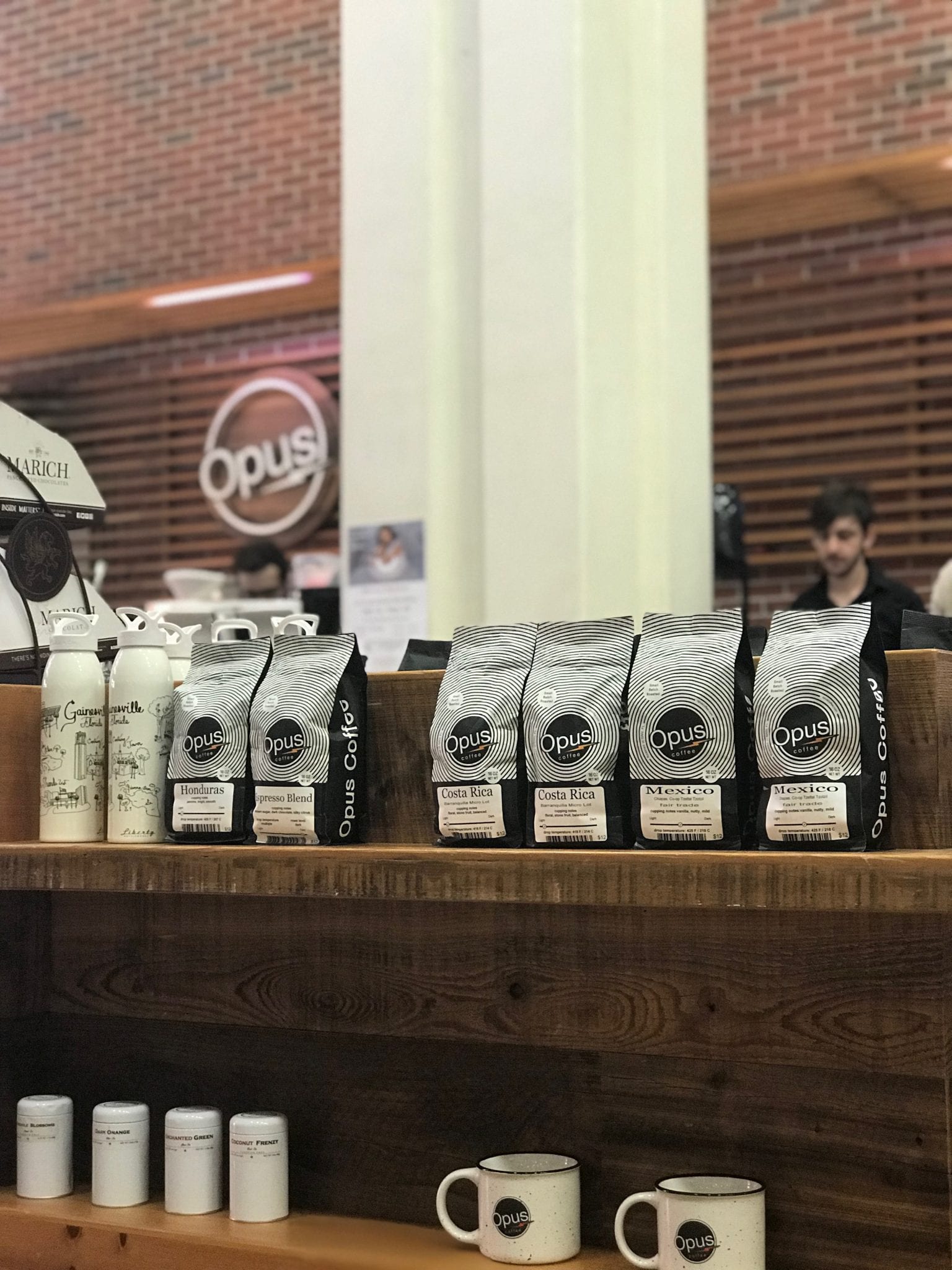 Like the coffee estate in Ethiopia, Opus is also run by brothers. Tim and Bret Larson are behind the magic of Opus. They founded the coffee shop as "a place for people to come to enjoy remarkably good coffee."
Coffee proponents feel that drinking coffee makes you more creative. Coffee is a stimulant that breaks through fatigue and helps give you initiative, create commitment and inspire confidence.
The rituals of coffee are an essential part of encouraging creativity. For some, it is more than just a drink; it's a routine that can help one's mind wander. So, grab your favorite mug, pour yourself a cup of coffee and get creative with #352Creates.
 352Creates celebrates people who incorporate creativity into their daily lives because research supports the health benefits of engaging in the creative process.
This post was originally published on Empathy Corner, an internal publication of UF Health.